On Thursday, the gym launched its latest venture with a free Over Sixties Wellness Walk, run by James Heath.
Recently, Phoenix Fitness also started Buggi Fit classes for mums who struggle to get a babysitter, Teens Only sessions, Barre Fitness and a summer programme for juniors.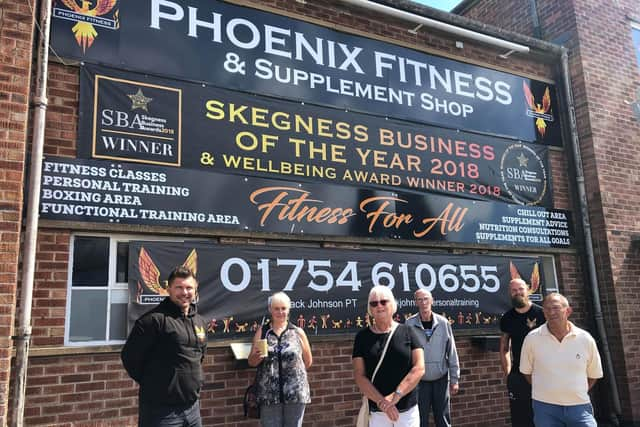 These are in addition to normal sessions run at the gym which has recently been expanded, an outdoor gym launched in Addlethorpe during lockdown and the continuation of online classes.
Jack Johnson, who owns the gym in Victoria Road, says he is overwhelmed to win the award. He said: "The Business Heroes award really is a testament to the community we have here at Phoenix Fitness.
"One of our members spotted a post asking for nominations and shared with the others, then suddenly it took off!
"We were not expecting it at all and have simply just done our best to keep our Phoenix Family motivated and fit over lockdown whilst doing our bit to root in our pockets to help some local causes, too.
"We never expected to raise more than £10,000 from our fundraisers, so I do want to thank again everyone who took part in the auctions, colour run and other fund raisers,
"Lockdown has been a tricky time for many and the award makes us proud to know that we have lessened its impact for so many people.
"To see such a huge number our clients coming back through the doors again safe and happy the moment we opened really encourages us to keep on growing and improving along with our incredible members."