'Hidden' hair and beauty salon aims to bring 'city' style to Skegness
It will be a dream come true for a 21-year-old Skegness hair and beauty stylist when she opens the doors of her first salon.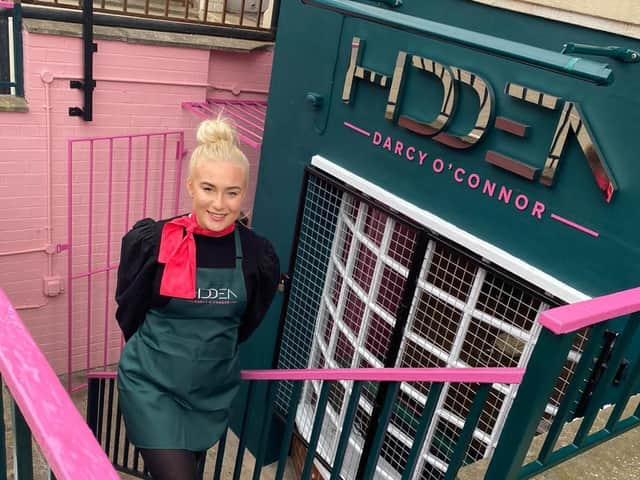 Darcy O'Connor opens Hidden hair and beauty salon in Rutland Road, Skegness, on Monday.
Darcy O'Connor will be unveiling her 'Hidden' gem in basement premises opposite Tower Gardens on Monday - and for her and her customers that moment can't come too soon.
A local girl, Darcy has been doing hair dressing since I she was 17.
After completing her initial qualifications, she did a year's apprenticeship in a salon to complete her Level 3.
As her clientele grew, she decided to move onto self-employment but based in a different salon.
"During this time it was always my dream to open my own salon," she said. "But I knew I had to work hard and save as much money as possible.
"So much so I was working three jobs all at the same time in order to achieve my ultimate goal."
Her new premises in Rutland Road was a formally a well-established clothes shop called Toggs, which has now moved around the corner into the new Lumley Plaza shopping centre.
"I knew there was a lot of work to be done but I could see the potential of the dream," she said.
"After the building works and refit, I am proud to now offer all hair, nails, beauty and aesthetics treatments.
"I have also formed a team of unique professionals to join me on my journey."
Eventually, Darcy says she would love to teach and pass her growing knowledge and passion onto another individual.
"I also did a teaching course at night while I was doing my apprenticeship," she said.
"I completed that but I can't complete the next part of the degree until I have about six years' experience. But that is something I am 100 per cent going to do in the years to come."