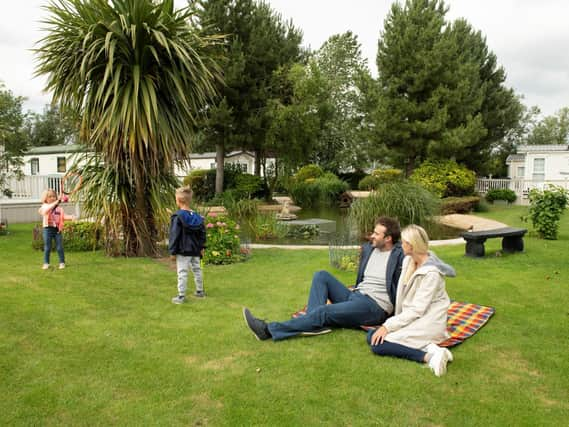 The UK's largest operator of caravan, lodge, cabin, glamping and camping holiday resorts is up for Best UK Family Holiday Company, and Best UK Holiday Parks and Lodges Company.
Winners will be determined by the consumer, who has until November 22 to cast their vote.
Due to the COVID crisis, this year the winners will be announced at a pared down Virtual Event taking place on December 14.
Parkdean Resorts is no stranger to the BTAs, having picked up the title of Best UK Family Holiday Company at least year's ceremony. In fact, over the last four years, the company has picked up seven award wins, as well as a silver and bronze prize as well.
Parkdean Resorts operates 67 holiday parks across the UK, including two parks in Lincolnshire - Southview Holiday Park in Skegness, and Sunnydale Holiday Park in Saltfleet.
Earlier this year, the company announced its largest ever investment in its estate, with £80m committed towards buildings, facilities, maintenance, health and safety, and environmental areas.
The company is also testing a "parks of the future" initiative in four locations to create state-of-the-art amenities including accommodation, park facilities and kids' activity-based entertainment such as the Bear Grylls Survival Academy.
Steve Richards, chief executive of Parkdean Resorts, said: "Our team has worked exceptionally hard to put a smile on the face of so many British families after such a difficult year. These nominations are testament to all the hard work that our teams up and down the country have put in to help create amazing memories for our holidaymakers and owners."
BTA chief executive Lorraine Barnes Burton said: "This year has been very difficult for the travel industry but many people did have a holiday before or after lockdown and its important they have their chance to give an opinion and vote for their favourite travel providers.
"Travel companies shouldn't have to miss out on the chance to win an Award, it could be just the boost needed to start 2021 on a positive high. Good luck to Parkdean Resorts."