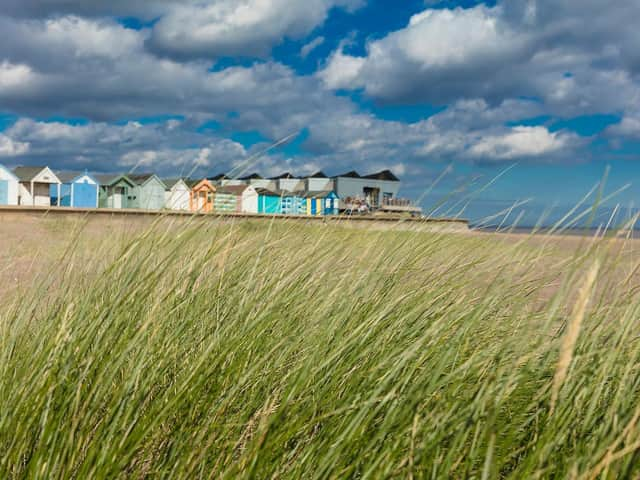 Thousands of pounds were lost when the country went into lockdown and attractions were forced to close - and businesses continue to struggle in spite of the influx of visitors when restrictions were eased.
Yesterday, East Lindsey District Council's Executive Board approved a Local Development Order for the East Lindsey coast, which will allow holiday parks and seasonal accommodation to open from March 1 to January 5 for holiday occupancy.
The LDO works by identifying an area for the development of specified uses and types and removes the need for the submission of a planning application and permits certain types of ancillary development and alterations in existing Parks.
The area covered by the Coastal Zone is defined in the adopted East Lindsey Local Plan 2018, including the settlements of Addlethorpe, Anderby, Chapel St Leonards, Croft, Ingoldmells, Mablethorpe, New Leake, North Cotes, North Somercotes, Saltfleetby All Saints, Saltfleetby St Clements, Saltfleetby St Peter, Skegness, Skidbrooke cum Saltfleet, South Somercotes, Sutton on Sea, Theddlethorpe All Saints, Theddlethorpe St Helen and Trusthorpe.
A robust Flood Risk Assessment and Evacuation Plan will need to be submitted by applicants for their particular park to assess the level of flood risk within that area and assess the steps required to ensure that any residents of Caravans can be evacuated safely during a period of flooding.
Portfolio Holder for Planning, Councillor Tom Ashton said: "This is great news for local holiday parks as they have been hit hard during this pandemic and their recovery is vital to help with the economy of the area and increasing the visitor stay.
"The LDO will provide them with an option that can help with plans for their sites".
Sally Hobbins, owner of The Laurels Holiday Park at Addlethorpe said: "We fully support the LDO. The Covid-19 lockdown seriously affected local business stability/income and the security of jobs for the local people. Both sectors being majorly struck with stress and worry.
"The LDO will give local business hope for some sort of recovery timeframe which would have previously been denied under current planning legislation. At last we see light and can hopefully give our employees winter security in The Laurels workplace.
"With the 'Staycation' being at the forefront for many people, we will be able to legally offer our customers all year round coastal luxury spa lodge holidays and caravan visits with confidence and in turn our customer base will get the breaks they are desperate for in this time of worldwide holiday uncertainty."