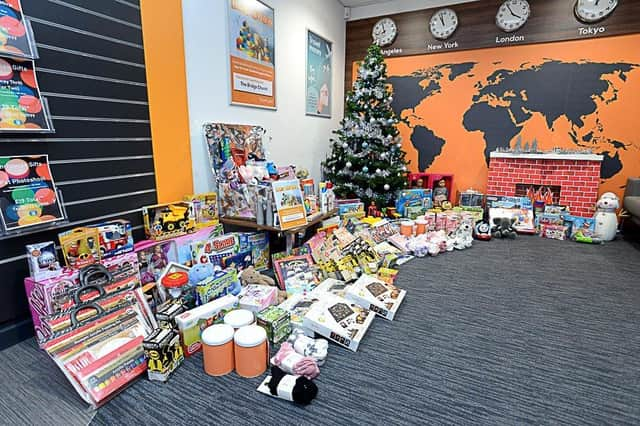 From November 8 to December 1, travel colleagues at Lincolnshire Co-op held a 'toy bank' drive in aid of disadvantaged families.
Members of the public were invited to donate a gift at any of the society's 14 travel branches to pass on to a worthy cause in the area.
In all, an estimated 680 gifts were donated. In Boston, items donated at the branch in Downtown have gone to the Boston Foodbank.
The seasonal campaign works in conjunction with a year-round initiative run at the branches. This involves customers being given the option of donating £1 to the toy bank when booking their holiday through the society.
Lincolnshire Co-op's travel group manager, Wayne Dennett, said: "We're always blown away by the generosity of our customers and this campaign has proved no exception. Colleagues across the business have also been volunteering for these charities by wrapping and distributing gifts, and we're proud to contribute to ongoing initiatives that are so important to the local community."