Kitty up for three beauty awards after just a year in business
After losing family members, a beauty entrepreneur decided to honour them by using her inheritance to launch her own business.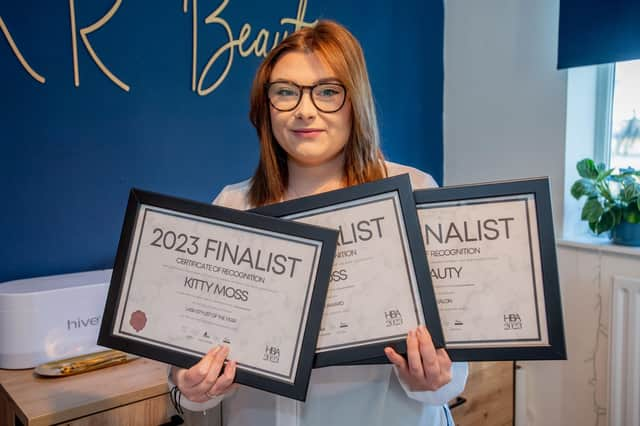 Kitty Moss, of Coningsby, was inspired to set up her own beauty business after sadly losing a couple of close family members suddenly back in 2021.
She explained: "I was left some inheritance and I thought, I don't want to drink it all away but do something good with it and decided to open by own beauty business."
Having trained as a beautician in 2017, and building up experience by working in local salons, Kitty sat down with her mum to work up a business plan and decided to offer beauty treatments from a spare room in her mum's house, offering lash, brow, and nail treatments.
Branded KR Beauty, her business was launched with support from her family and friends in April 2022 and has gone from strength to strength.
And now, Kitty is hoping to see her good work rewarded after entering into three categories in the Lincolnshire region of the Hair and Beauty Awards – in the categories for Lash Artist of the Year, Rising Star and New Salon award.
Kitty said she was delighted: "It is a big achievement for myself to even be in the final as I'm not even a year into business."
The winners will be announced at the prestigious Hair and Beauty Awards final in Birmingham over April 21 and 22.
To find out more about KR Beauty, visit www.kittyrosebeauty.co.uk