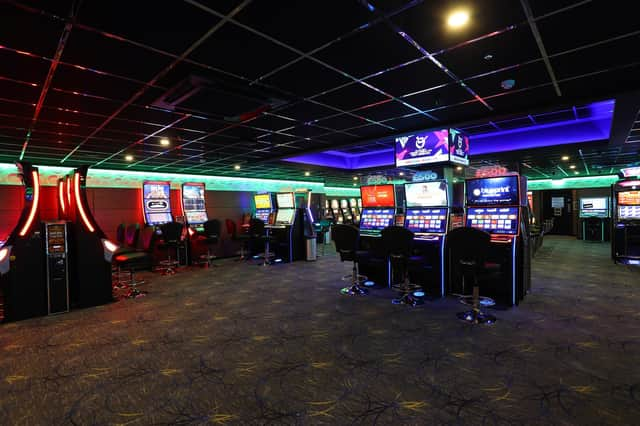 The latest bid has been made by Luxury Leisure, which operates more than 250 high street and seaside gaming venues in the UK.
It wants to open a branch of Admiral in the unit currently occupied by the outdoor clothes retailer Trespass, in Strait Bargate.
Last year, 'closing down' posters appeared in the windows of Trespass, saying 'all stock must go'. This has happened at least twice before – once in 2018 and again in 2020 – and not led to a closure.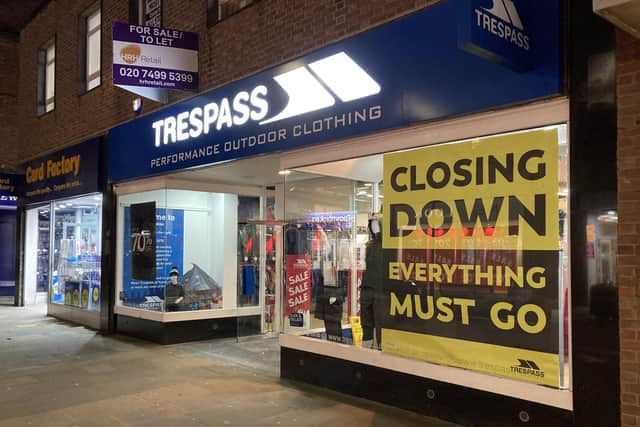 Now, though, the council is being asked for permission to change the use of the unit from commercial/business to adult gaming centre.
In May, Merkur Slots UK asked for permission to convert the former Clarks shop, also in Strait Bargate, a vacant unit, into an 24-hour adult gaming centre. Two weeks later, Chongie Entertainment asked to do the same at the former Cash Generator premises, in Emery Lane, also a vacant unit.
The Merkur Slots UK application was refused with the council arguing it would have an 'adverse impact upon the character and appearance of the area, the vitality of the primary shopping frontage and town centre, and the Conservation Area', and that it ​​​​​​would 'fail to support the creation of healthy, inclusive and safe places which contribute positively to community well-being'.
An appeal against that decision has been lodged with the Government's Planning Inspectorate.
The Chongie Entertainment bid, meanwhile, was approved.
In relation to this latest application, a Luxury Leisure spokesman said: "We offer low stake, low prize amusement gaming and pride ourselves on creating a real community within our venues.
"While many companies have become inactive in recent years, we continue to invest in the UK high street.
"We've opened 20-plus new venues since the Covid pandemic, creating jobs and filling otherwise vacant retail space with a leisure alternative and high spec shop fit.
"This has been welcomed in several localities where we've recently opened, or are scheduled to, where it's been recognised that new openings restore confidence in town and city centres."
The spokesman said they would expect the store to create about 12 vacancies.
Tom Allison, chief executive of Luxury Leisure Talarius, which trades as Admiral, said: "We're hopeful of opening Admiral in Boston in the very near future.
"We have opened 12 locations during 2022, including most recently in Coventry.
"We will be continuing to invest in the UK high street, in both new and existing locations, despite the obvious challenges.
"Admiral opening brings jobs to the local community, opportunities for our employees to gain recognised qualifications and opportunities for other local businesses to supply us."
Trespass was approached for a comment, but had not replied at the time of going to press.