A massive new Big Top towering 34m high has been brought in so families can feel adequately socially distanced and safe - with an additional extra wide foyer so there is plenty of room for people arriving and for queuing at the food kiosks.
Just a few weeks ago the future of the UK's circuses hung in the balance with no date agreed for live entertainment to resume - so it isn't surprising Wonder Circus owner Carolyn.Roberts was delighted to finally open at the weekend.
"During lockdown the artists have been isolating with me at my farm and when we thought this season wasn't going to happen some of them went home," said Carolyn.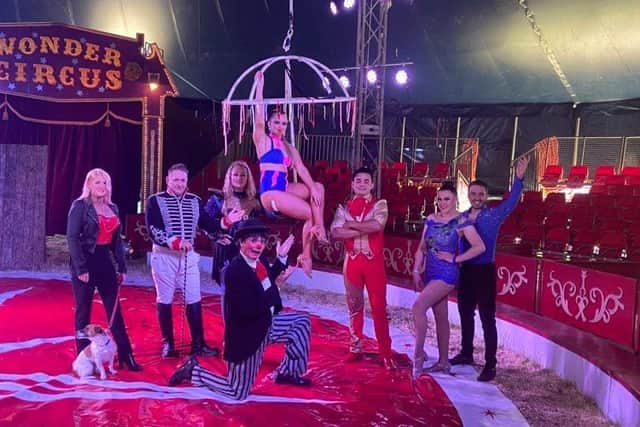 "It has been a worrying time, especially as we, like other circuses, had no Government funding to help us through.
"However, we went down to London with other circuses to protest about the Government's announcement on live entertainment and within three days the decision was overturned and we were back on."
All 15 artists arrived at the Burgh Road location last week to begin rehearsals for a show offering all the popular attractions such as acrobats, jugglers, clowns, knife throwers, horses and some clever tricks from a cheeky dog.
The new Big Top can house a total of 350 people with spacing - and initial ticket sales have been encouraging.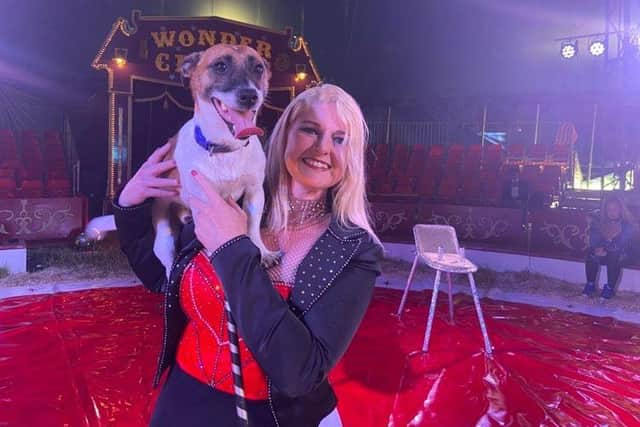 "I can't tell you how pleased we are to be back," said Carolyn. "This is our ninth year and Skegness feels like our second home when we are here. We are so proud to be back.
"We can't thank the local authority and site owner enough for their support in allowing us to come back. They have been wonderful.
"Unfortunately, we are only here for a much shorter season and because of that we won't be able to do our BIg Night Out - in the past we have raised thousands for charity and the carnival parade.
"But we hope we can still give visitors a flavour of what we are about."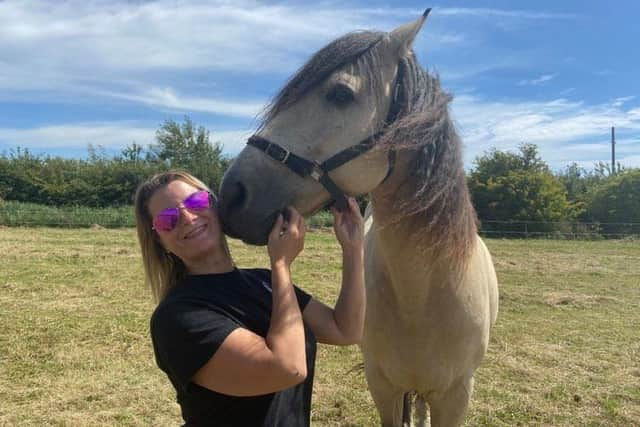 The first night on Saturday was packed - apart from the seats left empty for social distancing - and families enjoyed an evening of fun with the clowns, breathtaking acrobatic, juggling and knife-throwing acts, fabulous horses and a brilliant comedy sketch with a cheeky dog.
Mayor of Skegness, Coun Mark Dannatt, who opened the evening said: "It's fantastic to welcome the Wonder Circus back to Skegness and see it finally up and running.
"This is just what everyone needed.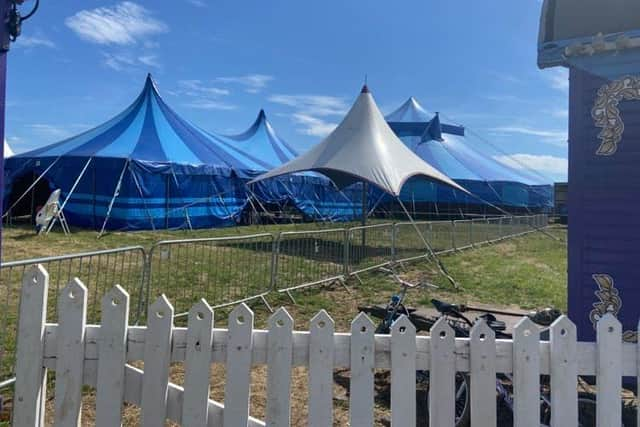 Sheridan Young of Winthorpe was there with her children Sophie, aged two, and Katelyn, six. "We come every year and really enjoyed the show," she said. "I think they have done a really good job with the distancing. We really felt safe."
For more details visit The Wonder Circus on Facebook. To book tickets call the Box Office at 07719 877422.