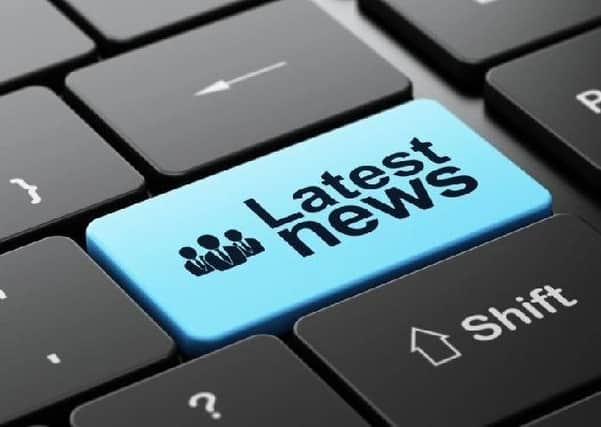 The Chamber is looking for businesses who are going that extra mile during the current crisis, those companies adapting their production line to manufacture critical PPE, helping local NHS hospitals and care services or lending a hand to support the more vulnerable in the local community.
Simon Beardsley, Chief Executive at Lincolnshire Chamber, said: "There has been so many fantastic stories from businesses across our county, and they just keep on coming, but often they aren't always recognised in the way they should be, which is why we have decided to launch our Business Heroes initiatives."
A separate recognition, working in partnership with TED East Lindsey, is to recognise those businesses who have adapted to supporting the over 50s.
TED works to reduce isolation and is designed to empower and connect individuals, helping to create sustainable change in communities.
TED Programme Manager and Director of Communities of YMCA Lincolnshire, Amy Thomas: "We are delighted to support Lincolnshire Chamber of Commerce in recognising businesses with our interest in those in particular who have adapted to supporting the over 50s in their communities during this current crisis."
Nominated businesses will have their good news shared on the Chamber website, social media channels and in the monthly Lincolnshire-wide Chamber Matters magazine.
There will also be an opportunity to be invited to a special celebratory dinner at Sessions Restaurant (part of Lincoln College Group), when times allow, to share your experiences and successes.
Simon added: "No matter how big, small or unique the gesture, we want to hear from you, share your stories, supporting and highlighting the tremendous efforts and achievements of businesses across our community."
• All nominations will be considered but will not be guaranteed coverage.
• The deadline for submissions is Wednesday, July 15.
• To nominate send content about how your business or another business is helping during the current crisis, no more than 500 words
• Businesses should also include a high-quality image that represents the business, the team or a company logo in a PNG or JPEG format
To nominate your business or another business, click here.