List of 52 branches of Wilko set to close next week released
The administrators of high street chain Wilko has announced today (Wednesday, September 6) that 52 stores are to close next week.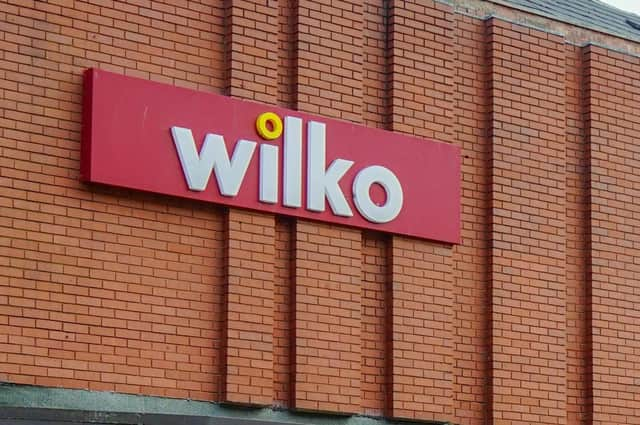 However, the administrators from PricewaterhouseCoopers (PwC) have warned that further store closures 'may regrettably be necessary'.
The following stores will close on Tuesday: Acton, Aldershot, Barking, Bishop Auckland, Bletchley FF, Brownhills, Camberley, Cardiff Bay Retail Park, Falmouth, Harpurhey, Irvine, Liverpool Edge Lane, Llandudno, Lowestoft, Morley, Nelson, Port Talbot, Putney, Stafford, Tunbridge Wells, Wakefield, Weston-super-Mare, Westwood Cross, Winsford.
Then, on Thursday, September 14, the following stores will close: Ashford, Avonmeads, Banbury, Barrow in Furness, Basildon, Belle Vale, Burnley (Relocation), Clydebank, Cortonwood, Dagenham, Dewsbury, Eccles, Folkestone, Great Yarmouth, Hammersmith, Huddersfield, Morriston, New Malden, North Shields, Queen Street Cardiff, Rhyl, Southampton-West Quay, St Austell, Stockport, Truro, Uttoxeter, Walsall, Woking.
Edward Williams, joint administrator, said: "In the absence of viable offers for the whole business, very sadly store closures and redundancies of team members from those stores are now necessary. The loss of these stores will be felt not only by the team members who served them with such dedication, including through the uncertainty of recent weeks, but also the communities which they have been a part of.
"We are enormously grateful for the support of team members during this difficult period and remain committed to doing all we can to help affected staff, assisting them with processing redundancy claims and working with relevant parties to help secure new employment as quickly as possible."
A spokesman for PwC added: "Active discussions with parties interested in buying parts of the business continue and the administrators remain committed to preserving as many jobs as possible. However, depending on the outcome of those talks, it is possible that further store closures may regrettably be necessary."
Lincolnshire has branches of Wilko in Boston, Louth, Spalding, Lincoln and Stamford.