Local businesses in Surfleet celebrate success and innovation beyond the city lights
In the heart of Surfleet, two dynamic businesses are making waves with their innovative ventures, spearheaded by directors Mike Blamires and Alex Feltwell.
Watch more of our videos on Shots! 
and live on Freeview channel 276
Visit Shots! now
Kune Consulting: Software and Consulting Excellence Recognized by Theo Paphitis
Kune Consulting, a leading provider of software and consulting services, has garnered attention on a national scale. Earlier this year, the business earned the prestigious recognition of Theo Paphitis, renowned entrepreneur and former Dragons' Den star, as part of his Small Business Sunday initiative.
Mike Blamires and Alex Feltwell, the minds behind Kune Consulting, express their excitement about attending an upcoming awards evening in early 2024 to celebrate this significant achievement.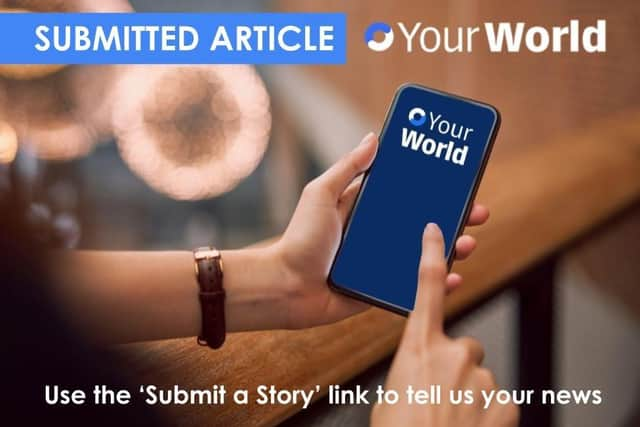 Share With Marvin: Pioneering Social Media Impact for Businesses
In tandem with Kune Consulting, the duo has embarked on another groundbreaking venture—Share With Marvin. This social media content management SaaS startup is on a mission to empower businesses to maximize their social media impact.
Share With Marvin has recently secured a spot in the Vantage SaaS accelerator programme, a testament to its status as a stand-out startup business. Currently in the final stages for a launch at the end of the year, Share With Marvin aims to revolutionize how businesses manage their social media presence.
Community-Focused Offer: Free Accounts for Local Businesses
In a generous move towards community engagement, Share With Marvin are extending a unique offer to local businesses. They are providing free accounts for 12 months to help businesses grow their online presence. All they ask in return is valuable feedback to better understand user needs and preferences.
Mike Blamires and Alex Feltwell emphasize the importance of their businesses thriving not just in major cities but also in smaller communities like Surfleet. They believe that innovation and success should be accessible to businesses beyond the urban landscape.
Equity Raise: Fueling Future Growth
To propel their ventures to new heights, Share With Marvin are actively raising capital through an equity raise. This capital injection will enable them to further develop their services, reach more businesses, and continue their mission of bringing cutting-edge solutions to the local community and beyond.
With their commitment to excellence, community engagement, and innovative solutions, Mike Blamires and Alex Feltwell are not just business directors; they are catalysts for positive change in Surfleet and beyond.
For local businesses eager to embrace digital innovation and maximize their social media impact, the opportunities presented by Kune Consulting and Share With Marvin are not just noteworthy but potentially transformative. Stay tuned for the exciting journey ahead as these businesses redefine success in the heart of Surfleet.