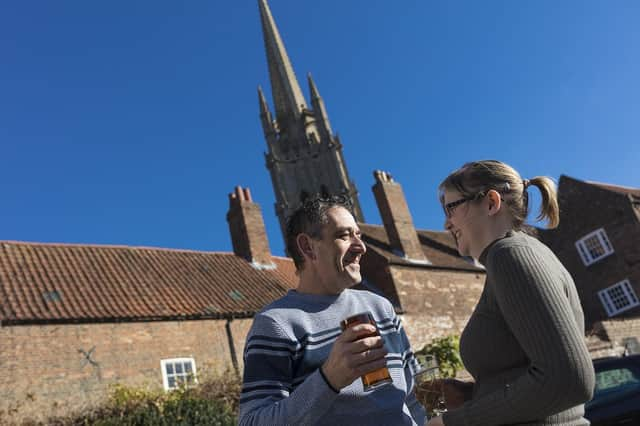 Plans are in place for Louth's Food and Drink Festival to take place in the town centre on Lincolnshire Day, Sunday October 1 2023, and the festival will showcase some of the great local food and drink on offer in Lincolnshire, as well as enjoying stalls, demonstrations, and other entertainment.
Louth's stakeholders identified that the town has fantastic variety of different food and drink businesses help it to punch above its weight, so a project has been devised to help the town receive recognition for its range of delicious local produce.
An interactive Food and Drink map of Louth will be launched in the Spring ahead of the Festival, and through the Vital and Viable project, the district council is able to provide additional funding and support for the inaugural festival, with10ft stall spaces available for just £25 for this year's event.
Businesses interested in having a stall, or doing a demonstration, at the event, can fill out an application form at www.e-lindsey.gov.uk/louthfoodanddrinkfestivalapplicationform or by emailing [email protected]
Applications must be received by Tuesday (February 28).
Councillor Adam Grist, Portfolio Holder for Market Towns and Rural Economy, said: "We are rightly proud of the great variety of quality food and drink businesses on offer in Louth, and it will be brilliant to hold a festival that celebrates and shares these with both residents and visitors alike.
"I hope the festival will be a really special event that not only helps puts our independent producers and venues on the map, but also can help to support local businesses across the town centre. I would encourage any business who might be interested to get in touched and get involved with making the festival a fantastic celebration for the whole of Louth."