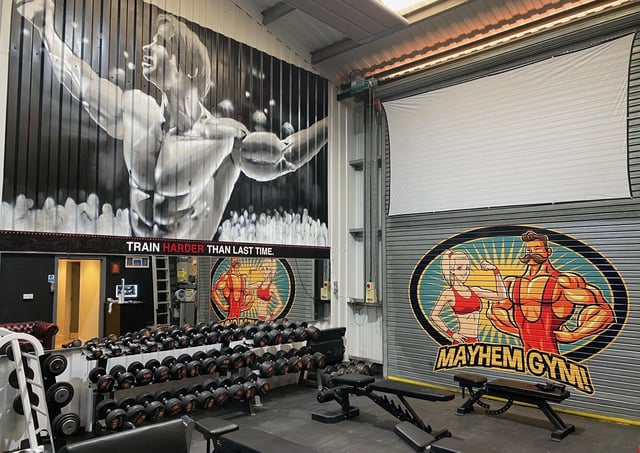 Inside Mayhem Gym.
Mayhem Gym will be based in Bittern Way, on the Riverside Industrial Estate.
It was due to open on Saturday, January 2, but under the latest Government restrictions relating to Covid-19 has been unable to do so. A new launch date has yet to be set.
The venture has been set up by Boston-born body builder and local teacher Thomas Chenery, 32, alongside a friend and investor.
Thomas said: "I've always wanted to open my own gym, but Mayhem's inception was actually in March when the first lockdown happened.
"The lockdown confirmed to me how important gyms are for both mental and physical health, and that's why I wanted to take the plunge and pursue my dream.
"I've visited many gyms whilst travelling the world, picking up ideas along the way that I can inject into this business model," he said.
"I have competed in bodybuilding contests so know what equipment is needed for a great gym session!"
Thomas is a teacher at the Giles Academy, in Old Leake, and has no plans to leave the profession behind.
"Helping to develop young people both academically and socially is a privilege for me and I am proud to be a teacher," he said.
"The gym will now give me the opportunity to help adults to live a healthier lifestyle, improving their own physical and mental health."
Of the gym's aims, Thomas added: "The aim of Mayhem Gym is to provide a community feel for its members, making training enjoyable whilst ensuring members can achieve their goals."