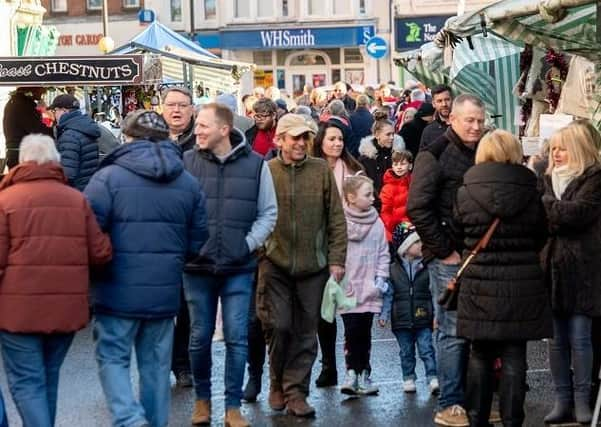 The chairman of the Louth Independent Traders, Gary Denniss, issued a statement last week explaining why a decision had to be made now.
He said: "Due to the ongoing Covid-19 we have decided to cancel the Christmas Market this year as we feel we would not be able to guarantee social distancing measures etc and now is the time when we need to put things in place. After much discussion we feel that this is our only option at this time. Any one who has already booked a stall for this event will be refunded ASAP."
Following scepticism about the timing from some members of the public, Mr Denniss explained: "Organising of the market begins in February, which includes booking acts and performers for the stage and paying non-refundable deposits for the said acts.
"The amount of paying stall holders we usually have does not cover the costs of performers, public liability, insurance, first aid cover, etc, so the remainder comes out of our fund which we build up from other events.
"The stalls have a particular layout to adhere to health and safety regulations, and enable a fire engine to get through."
"We are a very small group of volunteers who own or manage our own shops within the town, and we fully understand the implications this 
decision will have on the town.
"This very small group of volunteers are responsible for the 4,000 visitors that attend, stall holders, volunteers and first aid personnel. 
We are not prepared to put people's safety at risk.
"Organising the Christmas Market is not exclusive to our group, and we would fully support any other individuals who wish to organise it this year."
He added: "By making this decision early we have given everyone a chance to sort other things out. It's effectively the committee's heads on the block, both financially and legally, and having considered everything, safety comes first."
Amongst the disappointment and criticism on social media, Mr Denniss added that the Louth Independent Traders had received many public and private messages of support and understanding for their difficult situation.