Mobile bank branch ready to begin ahead of Rasen bank closure
Market Rasen's last bank will be closing its doors for the final time on March 15.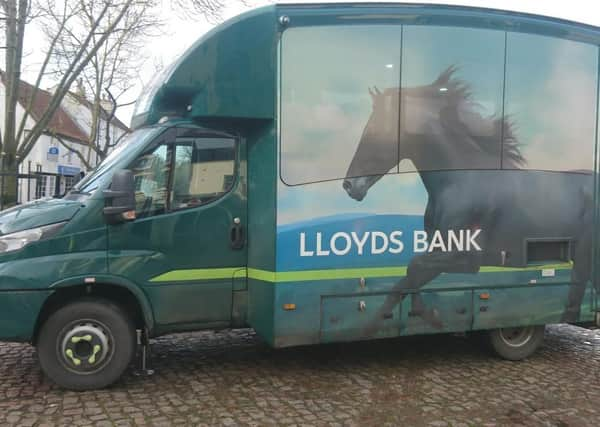 The closure was originally scheduled for last summer, but was postponed due to the coronavirus pandemic.
Speaking in February 2020, a spokesman for the bank said: "We are sorry for any inconvenience this may cause; customers can continue to bank locally by visiting the new mobile branch, or the nearby Post Office, which is less than half a mile from the branch."
The first visit of the mobile branch will be next Friday, February 26.
The van will then visit the town on a fortnightly basis, something the town's councillors are keen to support.
Coun Stephen Bunney said: "The council is pleased to support the mobile branch visits by providing a pitch or the van on the market place every fortnight for the coming year.
"It is important to keep services like this in the town for the benefit of residents."
The mobile service will provide a personal, face to face service, giving customers access to everyday banking services.
Lloyds is the last of the town's three Market Place banks to pull out of the town.
HSBC and NatWest both closed in 2015.
The closure of the Lloyds branch is part of a nationwide overview by the bank.
A spokesman said: " Changes in banking habits, meaning the changing ways customers choose to bank with us, which means the branch is being used less often."
The review for the Market Rasen branch, completed in the first quarter of 2020, showed customer usage was down by 15% on the previous year and the overall figure was 71% lower when compared to a typical Lloyds Bank branch.
The largest age group using the branch is over 75s, who make up 20% of customers.