Morrisons begins consultation on expansion plans
A consultation has begun to gauge public opinion on plans to expand one of Louth's supermarket's – which are set to create an additional more than 50 jobs.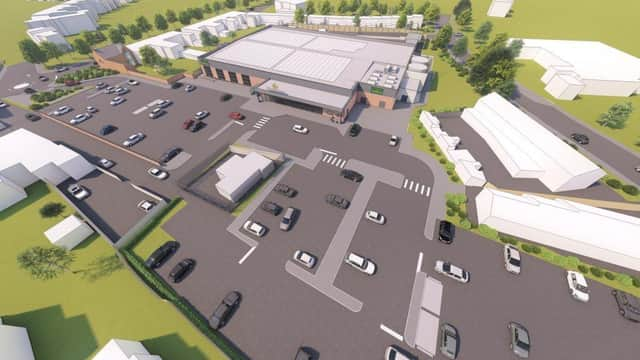 Morrisons has revealed plans to replace the old store, on Eastgate, with a new, bigger store, and before the plans are submitted to East Lindsey District Council, a consultation period is now underway where residents can submit their opinions on the plans.
The store, which originally opened in 1985 and has been trading as Morrisons since 2009, will see the existing building demolished and a brand new, larger store built in its place on site and an increased sales area of 20,000 sq ft – 37 percent larger than the existing store – and the bigger store will mean an additional 52 jobs will be created, increasing the number of employees in the store from 82 to around 130 when the new store opens.
The new store will continue to offer the full Morrisons range of fresh food including the popular 'Market Street' with specialist butchers, bakers and fishmongers as well as a customer café.
During construction of the new building – expected to take around 18 months to complete – the existing store will remain fully open.
A planning application for the principle, scale and design of the development will shortly be submitted to East Lindsey District Council.
Before any decisions are made, Morrisons is inviting local residents to find out more information and give their feedback direct to the development team through a new consultation website.
Georgina French, Senior Property Manager at Morrisons, said: "This development offers a great opportunity to strengthen the important role our store plays in the heart of Louth town centre, and create an even better shopping experience for all our customers.
"We want to hear the views of the public, so would be grateful if people could visit the consultation website to find more information and let us know what they think."
To view the plans in more detail, and to submit your views, visit https://morrisons-louth.co.uk/get-in-touch/