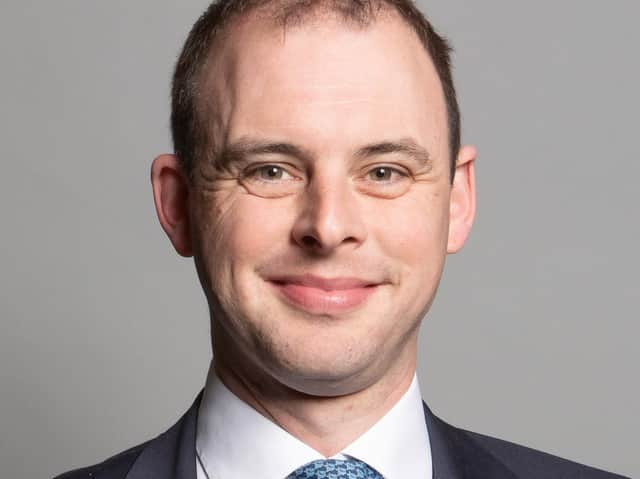 The money is being awarded by the Government to East Lindsey District Council as part of a national £56 million Welcome Back Fund.
Boston will also benefit with £62,811.
The Welcome Back Fund aims to help councils across
England boost tourism, improve green spaces and provide more outdoor seating areas – giving people more, safer options to reunite with friends and relatives this summer.
Councils can use the funding to hold street markets and festivals, boost the look and feel of their high streets, with more seating areas and street planting or less graffiti, and install new signage to help keep people safe as restrictions are lifted.
Additional funding has been made available to support coastal areas, so coastal resorts across England, such as East Lindsey, can safely welcome holidaymakers in the coming months.
 Making it easier for hospitality businesses to operate as takeaways and host markets and stalls.
 Enabling businesses like pubs and restaurants to use their land more flexibly, for example by
setting up a marquee or creating new outside space, for the whole summer, so they can serve
more customers and recover from the effects of the pandemic.
 Extending pavement licenses for another 12 months, so venues can continue serving customers
'al fresco' for longer without red tape.
 Tackling Cowboy private parking firms whose rogue practices can keep visitors away from town.
East Lindsey is also one of 70 councils across England that will benefit from additional hands on support through the new High Streets Taskforce, a group of elite high streets experts who will visit the area to provide advice on how to make changes to ensure high streets adapt to changing consumer demands and thrive in the years ahead.
The Government has provided billions of investment through the £3.6 billion Towns Fund and £1 billion Future High Streets Fund to regenerate town centres and spruce up high streets, and recently announced a new £4.8 billion Levelling Up Fund which will give every council in the UK access to up to £20 million to make their area a more attractive place to visit.
It has also supported high street businesses throughout the pandemic with targeted tax cuts, business
rates relief and grants as part of an economic package worth £407 billion this year and next; enabled
eateries and pubs to keep serving customers as takeaways during lockdown, and is making it easier
for disused buildings in town centres to be repurposed to end the scourge of ugly buildings that drive
MP for Boston and Skegness Matt Warman said he was delighted that both Boston and East Lindsey are benefiting and looks forward to seeing how the money will be spent to help attract people back to the high streets post-lockdown.
Mr Warman said: "I know how difficult it has been for businesses on our high streets over the last year, and I am determined to secure them all the help they need to recover.
"That is why I am delighted that the local authorities of Boston and East Lindsey will receive part of the Conservative Government's new Welcome Back Fund, which will help our high streets to reopen safely and successfully this Summer as restrictions lift.
"This will ensure that our high streets have the support they need as we move into recovery, and build back better from the pandemic."
Communities Secretary Robert Jenrick said: "As we move to the next stage on the roadmap out of lockdown we are all looking forward to being reunited with friends and family outdoors and making a safe and happy return to our favourite shops, cafes, pubs and restaurants.
"Our Welcome Back Fund gives every city, town and high street support to prepare for a great summer. This funding will help councils and businesses to welcome shoppers, diners and tourists back safely.
"As soon as the roadmap allows, we need to get behind our local businesses and enjoy all that this country has to offer and that we've been missing so much.
"I'm allowing every pub in the country to erect a marquee in their garden for the whole summer as a one-off power to support our locals."