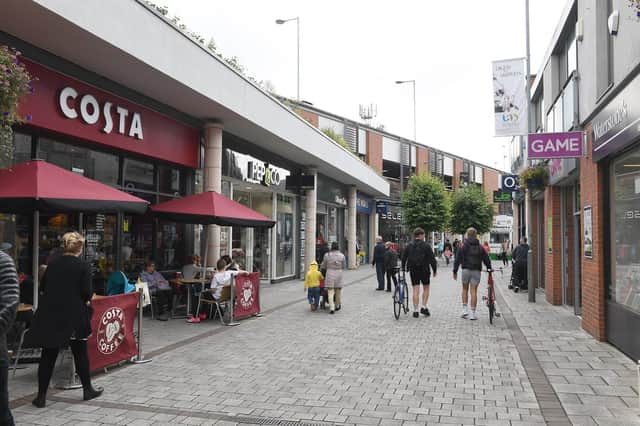 Among those offering a vote of confidence in the town centre is fashion and homewear retailer Next, which will continue to trade from the prominent Unit 1 space.
In addition to Next, British coffeehouse chain Costa Coffee, arts and craft supplier The Works, and local O2 franchise partner Cellfone Trading have all also agreed new long-term leases of five years or more for their existing units.
The announcement was made on Monday (February 15) by Capreon, the Noé Group's real estate investment and advisory firm which acts as asset mangers for Pescod Square.
The business added that leases have also been agreed with a number of independent retailers, including Boston Soap, a family-run, handmade cosmetic brand which relocates to the centre following a successful launch at the town's Waterfall Plaza.
Other recent arrivals from the independent sector are: Phone Guys, a phone accessories and repair specialist, and fashion operator Wiseguys & Wisegirls.
Capreon says the new leases demonstrate the lasting appeal that Pescod Square has for retailers, despite the ongoing coronavirus pandemic, and provide a positive outlook for Boston shoppers as the country looks towards re-opening in the post-Covid era.
Caroline Bridge, asset manager at Capreon, said: "I am pleased to confirm that many of our valued retailers have agreed new leases at Pescod Square. These leases have given a vote of confidence to the shopping centre.
"The addition of a number of new outlets, including several local businesses, will further strengthen Pescod Square's appeal to customers by bringing a diverse range of local and national retailers to the centre. We look forward to welcoming customers back in a safe and secure way as soon as restrictions are lifted."
FHP and Rowley Hughes Thompson acted on Capreon's behalf. There are further retail and leisure opportunities available within the scheme and any interested parties should get in touch to discuss their requirements.
Last month, it was announced that Hays Travel – the Sunderland-based company, which bought up all of Thomas Cook's travel shops when it collapsed in 2019 – would not be re-opening its Boston store after lockdown.