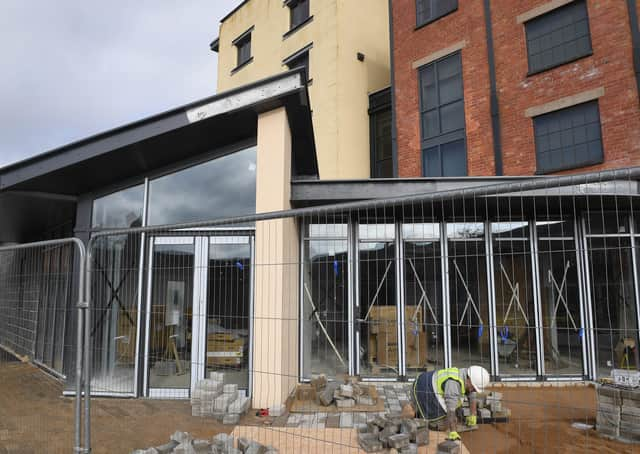 The main extension has been built with completion of internal works expected in late spring, according to owners North Kesteven District Council.
One floor has been taken up by MRI Software, who have moved from premises in Watergate, while the 200sqm ground floor extension will mean an enhanced, modernised space for visitors and arts practioners. The new-look building will feature a ground floor gallery, an artist workshop, a children's zone and a performing arts studio. The food and drinks offer will also be significantly improved by a large indoor bistro and an outdoor seating area taking in views of the River Slea.
Meanwhile, another key project of NKDC's, the building of a cinema on land between Money's Yard and Marketplace, remains on hold.
Leader of NKDC Coun Richard Wright said: "Coronavirus has caused unavoidable delays throughout the last year, including the loss of some substantial interest in the scheme from an operator understandably due to the widespread impact of the pandemic on the cinema and leisure industries at this time."
He said their "preferred choice" is to still to create a cinema offering "at the right time".
He said there would be substantial complexities in moving forward with other parts of the Heart of Sleaford site including access, safety and ensuring the public realm works fully fit in with whatever leisure facilities are placed there to give most benefit.