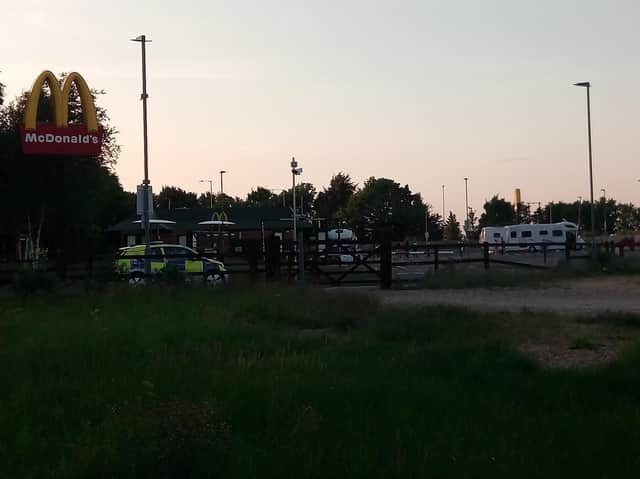 Up to nine motorhomes are said to have turned up this evening (Sunday) at the fast food restaurant at Holdingham Roundabout .
The alarm was raised with police after 7pm by a nearby resident, who wished not to be named.
She told The Standard: "I believe they are Irish travellers and they have hunkered down in the car park.
"It is making us all very uneasy. Police have been and I understand they have travelled from afar and are not moving until the morning. It has been causing mayhem with people thinking McDonald's is open."
She said the motorhome owners had lifted the barriers to get into the car park - the restaurant is currently closed due to coronavirus restrictions - and then they have lowered the barriers back down behind them and have since beckoned more motorhomes into the car park.
The neighbour said: "We know the staff at McDonald's and called them as it is their land and there are two staff still in the building."
She questioned how the group could be allowed to travel together in such a large gathering under lockdown restrictions, adding: "They have done all their washing and hung it around the barriers outside the restaurant."
She said: "Why force their way onto the car park near an estate when there are lots of places they could have parked up away from people as they have been screaming and shouting and causing a disturbance."
The McDonald's franchise holders and Lincolnshire Police were unavailable for comment at this time.