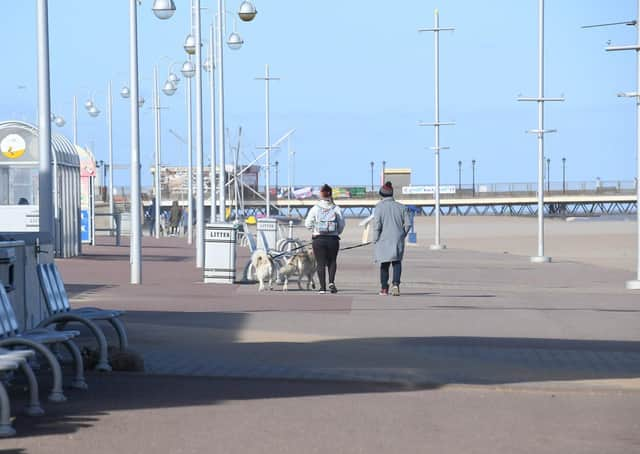 The Tourism Commission has been set up by Coun Colin Davie, of Lincolnshire County Council, and the Greater Lincolnshire Local Enterprise Partnership (which now includes Rutland), featuring representatives from across the area.
Speaking ahead of its first meeting, held virtually last Monday, he said: "Over the next six months, we will be discussing the challenges we are facing such as how to encourage more year-round tourism and get better real-time data, as well as how to best play to our strengths and deliver change.
"By having a joined up offer and vision, we will be best placed to take advantage of new opportunities and give our tourism sector a strong future."
A final report from the Tourism Commission will be produced in late February.
"There is much change happening," Coun Davie added. "The commission plan to meet six times, and ultimately have a clear goal of where we want our sector to be and how we will achieve that. Once we have produced our recommendations, if we then disband – that's absolutely fine. We've done our job."
Following the first meeting, Tim Downing, director at Pygott and Crone, said: "Lincolnshire has such a fantastic and varied tourism offering and it's great to see a strong group of businesses and individuals who are passionate about our wonderful county, looking to work with the LEP to look at how we can promote the region to regional, national and international tourists and visitors. Now is more important than ever to be proactive and make sure the county's visitor economy benefits from the renewed interest in UK-based tourism."
Gary Headland, chief executive officer, at the Lincoln College Group, added: "The Greater Lincolnshire and Rutland area has enormous potential from a hospitality, events, arts and tourism (HEAT) perspective. I am pleased to be able to participate in the commission providing input on employment and skills, as well as an international perspective which I think is really relevant. At our first meeting we had a great group of people with loads of ideas to help the companies operating in the HEAT environment to re-grow and prosper once conditions allows."