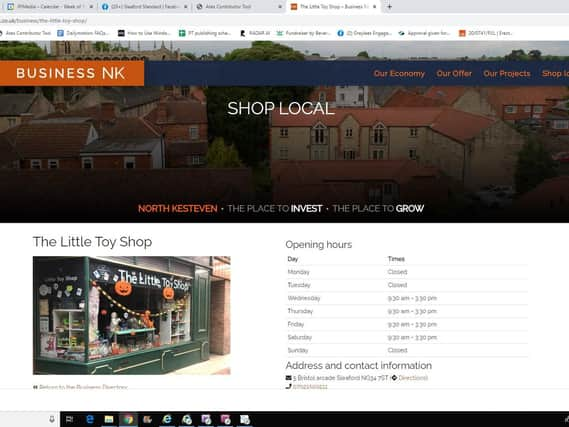 It contains listings for all manner of local shops and retailers from gift shops and clothing to food, services and more.
The directory has been developed by the council's BusinessNK team so shoppers can see at a glance a variety of retailers and businesses in North Kesteven and access their services, whether they wish to shop in person or from the comfort of their own home.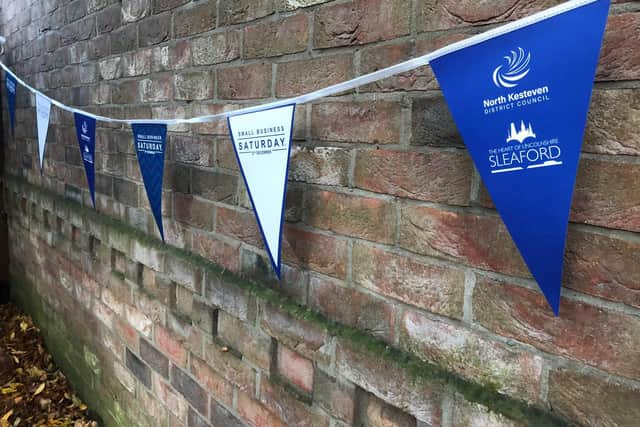 Leader of North Kesteven District Council, Coun Richard Wright said: "It's been a long and tough year for our local businesses due to Coronavirus. Our hope is that this directory will go some way to help at this crucial time in the calendar, by enabling people to explore shops new to them or simply find their favourites more easily, during their festive shopping and beyond.
"Whether you choose to safely shop in person, ensuring you follow the Government guidance and the Covid Secure measures in place at each premises, or decide to purchase online or over the phone, every pound spent helps the hard-working business owners and staff who together make North Kesteven the great place it is to live and work.
"At the point of launching, already 70 of our local businesses are listed on the directory and we'll keep working to grow that number. Listings are free – just contact the team by emailing [email protected] with your business details."
Each listing contains space for a shopfront or similar image, a Google map showing the pinned business location, opening hours, website and phone number, for purchases or enquiries online and over the phone.
The directory was unveiled days before Small Business Saturday, on December 5, a national day aimed at promoting small businesses and inspiring people to spend locally.
Bunting was offered by the Council to businesses in advance of the day in Sleaford.
Its success could help inform future promotions in the District.
The Council is continuing to urge people to consider safely shopping local wherever possible – if in person by washing hands regularly or using hand gel, wearing face coverings unless exempt, maintaining social distancing and following the additional measures in place in and outside of premises and on high streets.
Retail shops and personal care services were permitted to open under Tier 3 restrictions from Wednesday, December 2, provided they are trading in a Covid Secure way – for example with precautions such as one-way systems, floor markings and limits on maximum numbers inside at once.
People must also ensure they follow the guidance that applies to Tier 3 – travelling by foot or bicycle where possible, for example, and avoiding travel outside of Lincolnshire.
Under the Tier 3 restrictions, hospitality businesses including pubs, cafes and restaurants are not permitted to open, but can continue serving food and drink for collection, drive-through or delivery.
"Sticking to the Tier 3 restrictions, while also remembering the basics around face coverings, hand sanitisation and maintaining space, is the most crucial thing we can all do to lower transmission rates and bring the day that Lincolnshire moves into Tier 2 closer. By continuing to act responsibly in this way, it is also still possible to lend our support as shoppers at this time," said Coun Wright.
"I'd particularly urge people if they can to help those businesses not permitted to open under the Tier 3 restrictions and being impacted by loss of trade and Christmas bookings. They can do this by ordering food and drink for collection, drive-through or delivery, or ordering gift vouchers for others or even themselves."