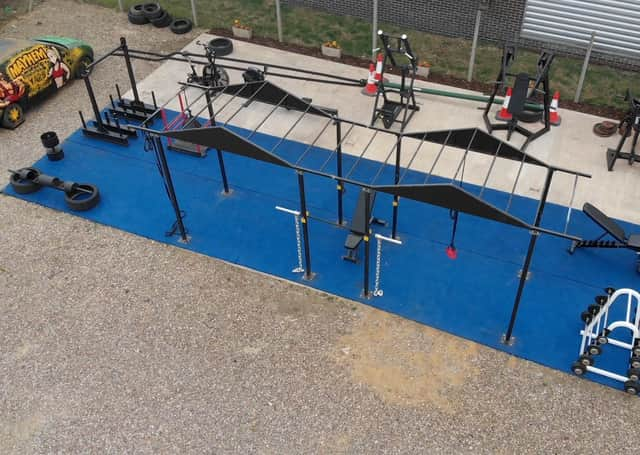 Mayhem Gym will be based in Bittern Way, on the Riverside Industrial Estate.
It was due to open on Saturday, January 2, but under the latest Government restrictions relating to Covid-19 has been unable to do so.
In line with the Government's roadmap out of lockdown, it is now scheduled to open on Monday, April 12.
However, ahead of this, on Monday, March 29, when outdoor sport can recommence, the gym will open its outdoor area.
The venture has been set up by Boston-born body builder and local teacher Thomas Chenery, 32, alongside a friend and investor.
"We know how important is it for people to be able to train for their physical and mental well-being so we are keen to enable this at our facility," he said.
"We've named it 'Mayhem Muscle Yard' and we will, weather dependent, be bringing out equipment in addition to our already built outdoor area so that gym-goers can access the full gym experience."
In light of Covid-19, the gym will be taking such steps as: limiting numbers in line with Government guidelines, providing a spray bottle and cloth to wipe down equipment for every person on arrival, adopting the NHS Test and Trace system, requiring the use of a signing in and out book, and regularly cleaning equipment throughout the day."