New owners plan to return Skegness Pier to former glory
Skegness Pier's new owners have said they want to restore the Victorian structure to its former glory.
The pier, which first opened in 1881, was bought by the Mellors Group who own Fantasy Island in Ingoldmells after being put up for sale for £3m.
Its sale marks a new chapter in the life of one of the UK's most iconic visitor attractions - with plans to extend it from where it was damaged beyond repair during a storm in 1978.
Managing director James Mellors said : "I've known the pier in Skegness all my life and have long harboured an ambition to acquire the business should it ever come up for sale, so when Christie& Co were appointed, we were in touch straight away.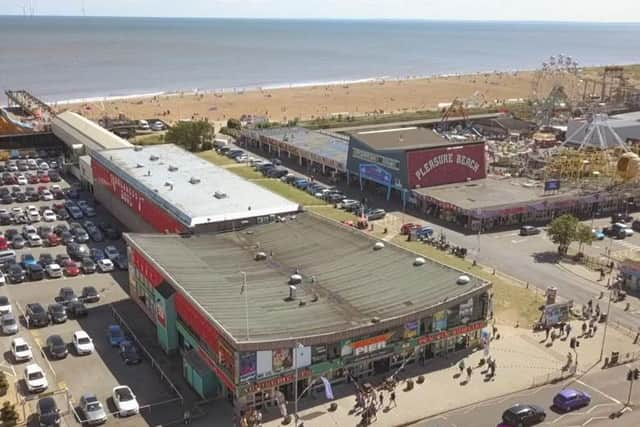 "Hopefully we'll be as responsible guardians as the Mitchell's and Wilkinson's have been during their near 45-year tenure and we have plans to invest in the property as indeed we typically do with any real estate we acquire.
"It is a very exciting time for our family.
"We pride ourselveson delivering the highest standard of attractions and we have some fantastic investment plans to elevate Skegness Pier and propel it to the next level, immediately.
"Since the purchase of Fantasy Island, Skegness has become a second home to my family, and we look forwardto delivering new experiences to residents and visitors of Lincolnshire alike."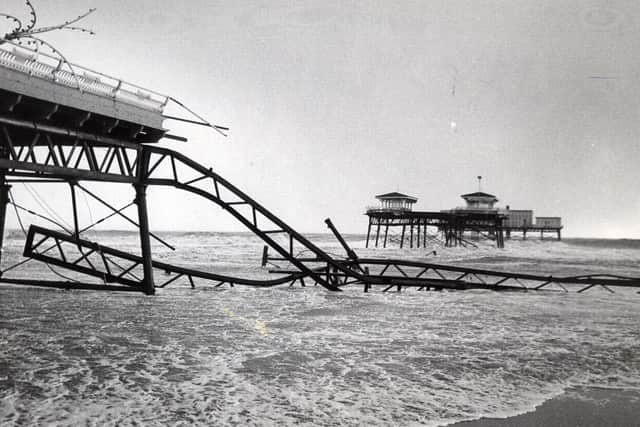 Previous owner Carolyn Wilkinson commented, "It was a difficult decision to contemplate the sale of a business that has been in our family for so many years and it was important to us, given we know so many people in the industry, that the process was handled professionally and transparently.
"Christie & Co delivered on every level and we were amazed by how much interest was generated from around the UK and even Europe, as well as much closer to home.
"We wish James and the Mellors team every success and know they will do a fantastic job at the pier and continue to keep it at the forefront of all things Skegness."
Now in its fourth generation, Mellors Group Events supplied attractions to Victoria Park and every official London Olympic venue within the M25 for the London Olympics and has been responsible for designing, installing and operating a number of visitor attractions in the Middle East, whilst Edward Mellors, Creative Director of the Mellors Group was more recently announced as being involved in the UK's Government Taskforce on a Covid-19 reopening strategy.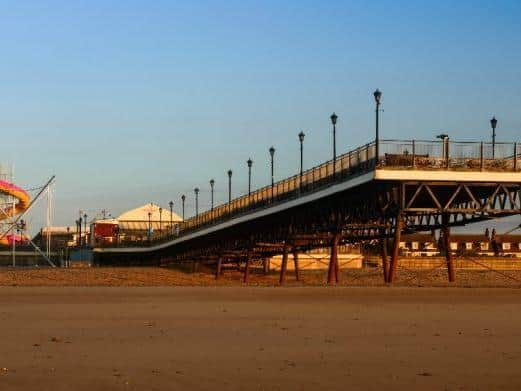 Brought to the open market in the middle of September 2020 with a guide price of £3 million, the opportunity to purchase the landmark business that is Skegness Pier generated phenomenal interest, according to Christie & Co's Director of Leisure & Development Jon Patrick, who oversaw the sales process.
Jon commented: "In over 35 years of selling leisure businesses, few have come close to the intensity of interest generated by this instruction which
led to a competitive bidding process, multiple cash offers being received, and a sale being agreed in excess of the guide price within four weeks of launch.
"This would be an incredible achievement at the best of times, but set against the current backdrop is quite remarkable and is an indicator of the underlying strength of the UK leisure market for top class assets as well perhaps an understandable strengthening of staycation interest in
coast and country locations."
UK Piers Limited and Skegness Pier Co. Limited were represented by Chattertons solicitors and Duncan & Toplis chartered accountants, and Mellors Group by Elliot Mather LLP.
The sale has been welcomed by tourism officials in the county.
Coun Colin Davie, LCC Colin Davie, Executive Councillor for Economy, said that in spite of it being sad to see a long-standing operation coming to an end it was time to move on.
"I welcome the Mellors Group and believe they have the ambition and optimism to create a much better facility and one which the whole Lincolnshire coast can be proud of.
"As international players I believe they will be able to find the finance to deliver.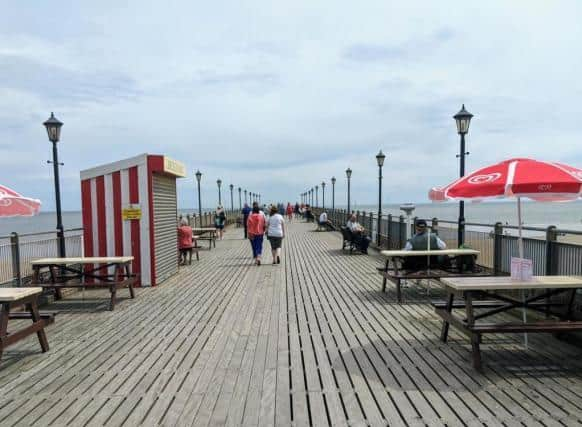 "I would like to see the Pier once again present top names entertainment as it did in the 60s and 70s and that it bacomes a mecca to drive forward a Skegness that looks to the future.
"Whilst it is important to respect the history of our coast it's also important to create a new dynamic for future generations."
Skegness Pier was officially opened on June 4, 1881, by the then Duke of Edinburgh, following a nationwide design competition. Typical of designs for the era, it was at the time the fourth longest in England, extending to 1,817 ft long with a deck width of 25ft.
Steamboat trips ran from the pier to Norfolk until 1910.
During World War II, the pier closed in an attempt to prevent enemy invasion.
A severe storm in 1978 caused significant damage to it, isolating the pier head and shelters which were ultimately demolished in the mid-1980s due to the significant costs of restoration.
One of just 61 still remaining in the UK, Skegness Pier today comprises a three-deck structure situated on the mainland, together with an external pier deck running out over the beach.
Every year thousands of holidaymakers and residents alike stroll the decking to enjoy views along miles of surrounding beach.
During the summer months, the pier also plays host to a variety of traditional seaside attractions such as Hook-A-Duck and children's Carousel, the Big Slide, Helter Skelter and Bungee Trampoline plus many others.
Indoors, the three landward decks house in effect three large interconnected family amusement centres, incorporating redemption machines with a popular camel racing game and large prize shop, two adult gaming centres, children's soft play, ten Qubica AMF Bowling Lanes with a themed Hollywood Bar and Diner, an amusement machine area, Laser Quest, four recently installed "Escape" rooms, a Beach Bar with an indoor and outdoor stage for live performances and the latest state of the art, Hologate Virtual Reality system, as well as various food outlets and ice cream kiosks.
WHAT READERS SAID THEY WOULD LIKE TO SEE
We asked Skegness Standard readers how they would like to see the new owners develop Skegness Pier.
Here are a few of the comments:
Kieren Trinder; "Keep part of it retro - us 40 something's would spend a lot of time with some classic gaming; video game cabinets from the period, even emulated.
Stuart Vickers: "I'd like to see the pier extended back to original size then see boat trips to Hunstanton - that would be cool."
Joanne Chadwick: "Get some equipment that actually works and clean the whole thing up, it's disgusting."
Maxine Wheela; "Keep it old skool for us 40+. Don't turn it into the top up card you have at Fantasy Island."
Terry Cardwell: ""Any chance of making it into a pier instead of this pathetic lolly pop stick."
Boyce Owen: "All we need now is Bottons to sell as they will buy that too and update it to attract more tourists to Skegness, which will be good for the town."
Lee Richards: "Restore it back to its former glory, show bar and everything."