New pop-up post office doing good business already
Sleaford's new 'pop-up' Post Office has now been open just over a week and the new postmaster says custom is already picking up.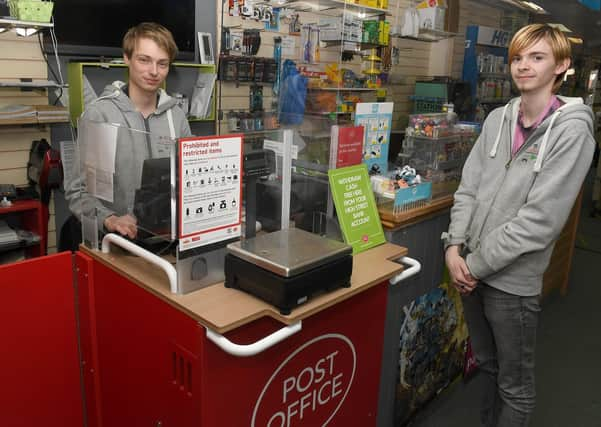 The interim Post Office opened at Pop in Bargains in Riverside Shopping Centre, off Southgate last Monday, run by Lee Taylor (pictured left), along with assistant, Corey Odam.
He said trade had picked up steadily throughout the week: "More and more people are getting to know we are open."
Lee said the shop was also benefiting as post office visitors were buying mail bags and stationary while they were there, as well as other impulse buys.
The shop layout has been rearranged to use space more efficiently without cutting stock
This interim Post Office will operate until a permanent Post Office is ready in December. The new opening hours are Monday to Friday: 10am – 4pm; Saturday: 10am – 5pm. The permanent branch, run by Lee in the former Sweet Vienna premises in the precinct, has been delayed by the pandemic.
The old Post Office closed at its former location in Southgate in February due to the lease ending.