New post office in Sleaford expanding to meet festive demand
With a bumper demand for parcel services over this Christmas period due to Covid restrictions limiting contact and travel, an extra 'pop-up' Post Office counter is being opened to cope with Sleaford's Christmas rush.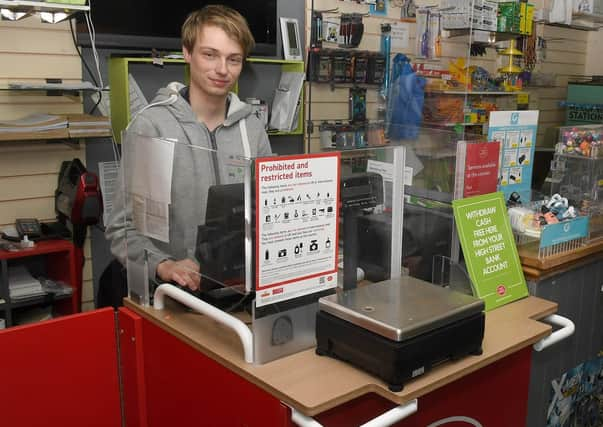 Parcel services, online returns and sending cards to friends and family are all driving the huge demand on the mail system this year
Lee Taylor of Pop In Bargains started a post office service at his premises in Riverside Shopping Centre, off Southgate in April while work progressed on fitting out a permanent new shop in the former Sweet Vienna unit in the precinct.
It has been called Southgate Post Office and to assist with the busy festive period an additional, temporary counter point has been installed, to be manned by another of Lee's staff.
That means he has two post office counters and one retail counter in the shop.
The Post Office services are available Monday to Saturday, 9am – 5pm.
Lee said: "It is getting busier with Black Friday and we have had a lot of customers discover us during the latest lockdown, with more people going online to do their Christmas shopping orders.
Hayley Brown, Network Provision Manager, said: "To help meet customer demand this Christmas in Sleaford we are delighted to have added an extra pop-up counter for December.
"Christmas is always a busy time of year for Post Offices and with the Coronavirus pandemic even more people are sending parcels and cards to family and friends. There has been a big growth in online shopping and returns and we're also seeing an increase in local businesses sending out their goods via our branch. The extra counter at Southgate Post Office will help to meet the seasonal demand."
Southgate Post Office offers a wide range of Post Office services including banking, bill payment, postage, home shopping collections and returns.