New tenant for former Wilko unit in Boston
The unit formerly occupied by Wilko in Boston is set for a new start.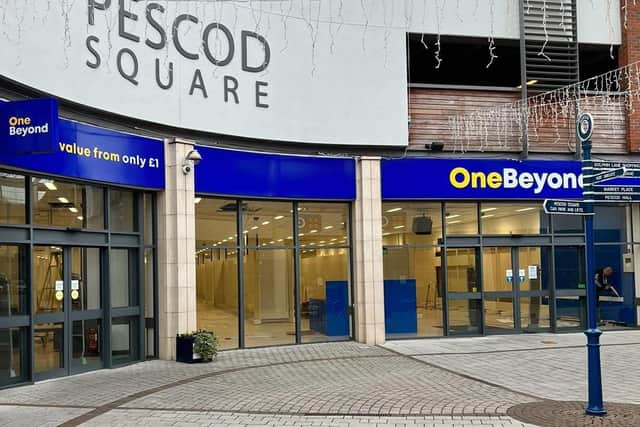 The premises in Pescod Square Shopping Centre is to become a branch of OneBeyond.
Wilko departed the unit in September after the chain went into administration in August. It had traded there since 2004.
OneBeyond is a discount retailer set up by the founders of Poundworld.
It launched in 2019 and now has more than 100 stores nationwide. This would be its first in Lincolnshire, with the nearest branches being in King's Lynn and Wisbech.
"After the sale in 2015, Poundworld made a strategic change which led to its demise and exit from the UK high street in 2018, this left a huge gap in the UK market, today OneBeyond is filling that void and rapidly gaining the market share that Poundworld once had," it adds.
A spokesman for Pescod Square Shopping Centre declined to comment at this time, but approved the use of its photograph showing the OneBeyond signage in place. They said they would be open to commenting later in time, when details of the launch had been confirmed.
OneBeyond has been approached for a comment, but yet to reply.