New village shops in Osbournby welcome visiting primary school children
Reception children from Class 1 at Osbournby Primary School visited the brand-new village shop in Osbournby last week to purchase all the ingredients to make gingerbread men.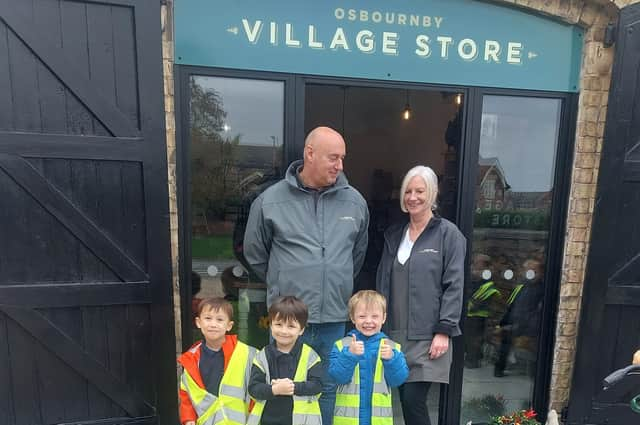 The children have been learning about the Gingerbread Man story in school, and class teacher, Abigail Robinson, planned for the children to visit the shop so that they could buy all the ingredients themselves.
The children thoroughly enjoyed the experience and were highly delighted when Janey and Ian Howson, who manage the shop, next to the Whichcote Arms pub, sent them back to school with some sweets for their good behaviour and polite manners!
The new village shop opened for the first time on September 30 and has been a big hit with locals in the first few weeks of opening.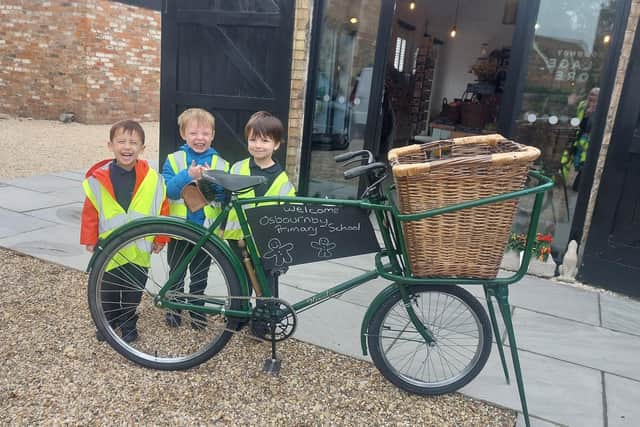 School headteacher, Heather Bide, who also lives in the village, said: "It is fabulous to have a shop stocking fresh, local produce back in the village. It's great to be able to pick up necessities without having to get in the car."
The shop stocks a wide range of products including fresh bread, cakes, cut flowers and fruit and vegetables. They also stock gifts and cards.
It has been opened in converted outbuildings behind the pub. There is also a newly opened craft shop next door, a café due to open shortly and a butchers planned to open in the new year.
This is all the brain-child of Whichcote Arms couple, Adam and Lorna, who have reopened and transformed the fortunes of the village pub.