Paddle boarders set to brave elements in charity challenge
It's one of the fastest growing sports in the UK - so it isn't surprising a paddle boarder with a rare terminal disease.can't wait to get back on the water in a mammoth charity challenge.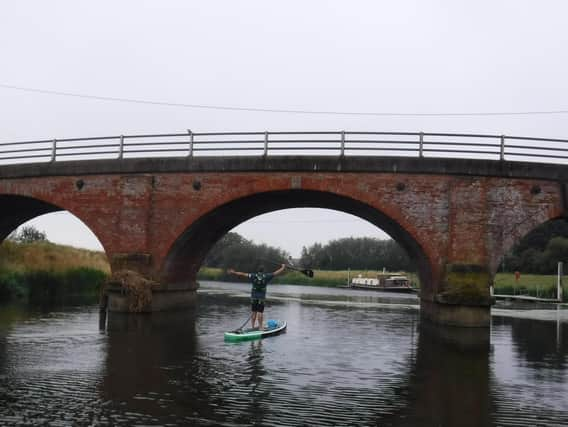 Carolyn Smith – along with her instructor and friend Phil May – aim to complete 32 miles along the Witham from Lincoln to Boston after the success of last year's fundraiser.
They will set off on their stand-up paddle (SUP) boards.from the Brayford at 5am on Saturday, September 26 - finishing just outside Boston Rowing Club.
Last year the intrepid duo completed the route - which takes them along the River Witham through Bardney, Kirkstead near Woodhall Spa, Tattershall Bridge and Langrick - in 13 and a half hours, raising more than £3,000 for Annabelle's Challenge, a charity offering support for more than 220 patients in the UK who, like Carolyn, suffer vascular ehlers danlos syndrome.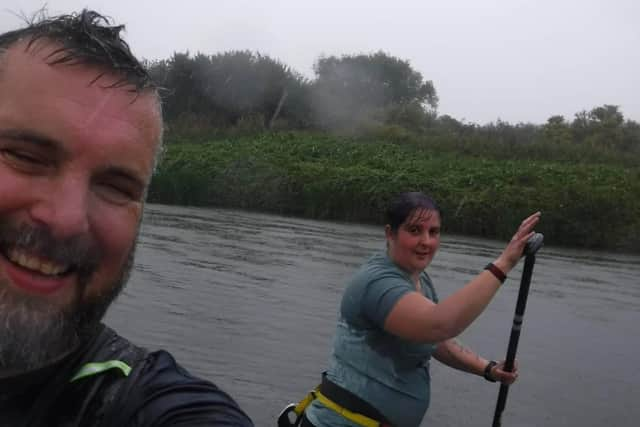 This was in spite of being battered by Storm Hannah - and the constant risk to Carolyn, whose condition means her arteries and organs could rupture at any time.
Her condition cost her an early setback last year when a vein in her knee ruptured, but this time she is hoping everything goes to plan after already having to postpone the challenge in April due to lockdown.
"We had done a lot of training over winter, so it was very disappointing when we had to cancel," said Carolyn, of Burgh le Marsh.
"Since lockdown we have back on the water training twice a week, including 14 and 16-mile rides, so that has been good."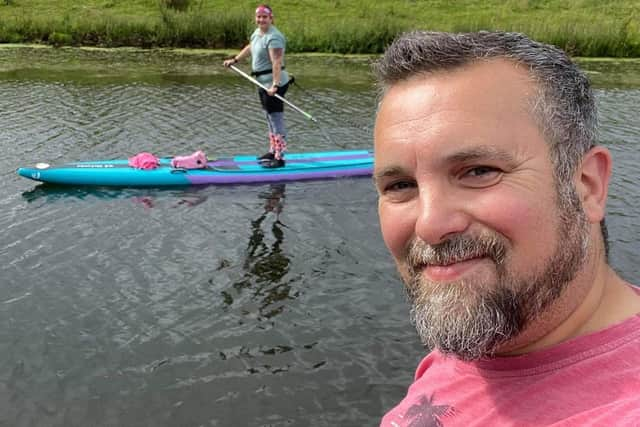 Most of the training has been early in the morning as Carolyn finds it difficult to train in the heat. "In case the weather is hot I'm planning to get round this by freezing some water bottles and the support team will keep them in a cool box.
"Hopefully the weather will be kind after Storm Hannah last year, which was horrific."
Since Carolyn took up the sport 18 months ago, it has being growing in popularity, becoming this summer's Staycation trend when Covid-19 restrictions eased.
The sport involves standing up and balancing on a large inflatable board and moving along the water with a paddle.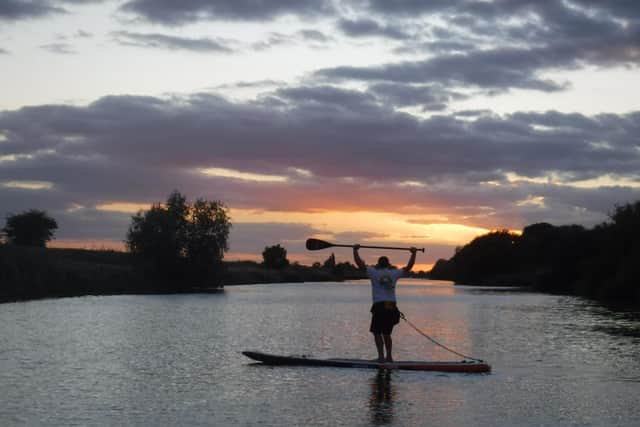 According to a Watersports Participation Survey, together with surfboarding and bodyboarding, it has recorded the highest increase in participation of all water sports
Celebrities such as Jennifer Aniston, Pierce Brosnan and Matthew McConaughey have been seen spotted out on the water - with demand for SUPS in the UK resulted in stockists selling out.
Carolyn, a full-time carer for her father who also has vascular ehlers danlos syndrome, said she caught the bug when she had a lesson with Phil at the Yellowbelly Sup School based at Anton's Gowt..
"I immediately became hooked," she said. "Being a full-time carer, it is not easy to relax but when I'm out out on the water I just love the peace - it's just you and the board and I don't think about anything else while I'm there."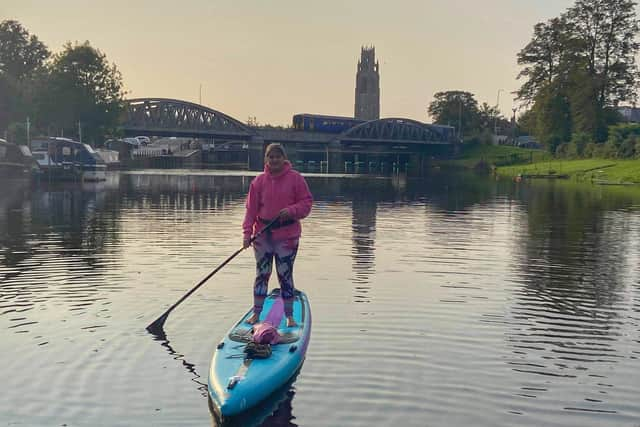 All the focus recently for Carolyn and Phil has been on preparing for the charity challenge.
"We put in all the hard work during the summer and are well ready," said Phil.
"There is a little spanner in the works because my son came home from school with a cough and I'm self-isolating until we can get a negative test - and that means we've had to cancel our last two training sessions. But we are hopeful it's just a cold like kids often get when they go back to school and start mixing and everything will go to plan."
Interest in the sport has "gone crazy" since lockdown restrictions eased, added Phil, who as well as teaching on the River Witham at Anton's Gowt held weekend sessions at the Lincolnshire Aqua Park in Mablethorpe in August.
"After lockdown, when a lot of people had been walking and riding their bikes, it seemed like they were looking for something new and different to try outside, " Phil explained.
"Beginners' boards sold out until more came into stock in August and there is still a lot of interest."
Those interested in having a go could pay between £250 and £3,500 for a board.
Phil advises: "There were quite a few cheap ones imported by people wanting to cash in on the surge in interest but you should expect to pay between £5-600 for a decent beginners' board."
*If you would like to support Carolyn and Phil's charity challenge, visit YellowBelly SUPers at JustGiving. This year they are raising funds for four charities - the RNLI, CALM, Lincs and Notts Air Ambulance and Annabelle's Challenge...
WHERE YOU CAN LEARN AND BUY EQUIPMENT LOCALLY
Sport and fitness instruction
Facebook: Yellowbelly SUP School
Water sports equipment rental service · Cleethorpes
Open until 5pm · 07715 267357
ADVENTURE RUTLAND LTD | SUP | KAYAK | RIVER NENE TRIPS
Canoe and kayak rental service · Peterborough
Canoe and kayak rental service · Bourne
Outdoor activity organiser · Lincoln
JUST WAKE - Tattershall Lake Water Park
Sportswear Shop · Cleethorpes
Open until 5.30pm· 01472 690098
TALLINGTON LAKES PRO SHOP
Outdoor sports shop, Stamford
Open until 6pm· 01778 381154