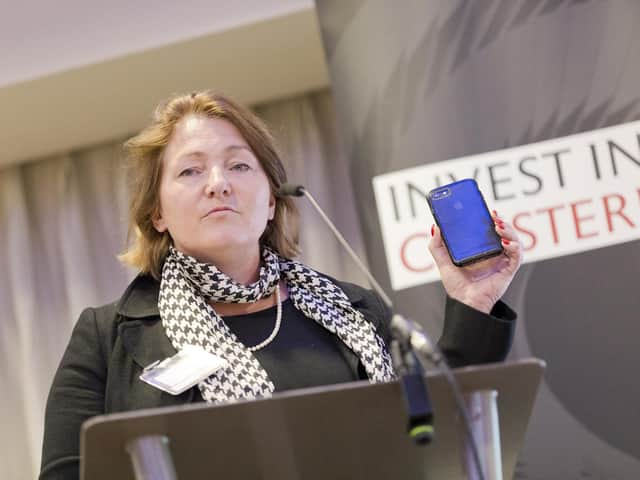 The 'Digital Future Panel' is to meet on Thursday, August 6, and is being run by the Connected Coast - an entity that is working collaboratively with businesses and local stakeholders across Skegness and Mablethorpe to help bid for more than £50 million of Government funding.
Hosted by Head of Economic Development & Growth at East Lindsey District Council, Lydia Rusling and Managing Director of marketing agency, Distract, Peter Watson, the panel brings together experts in a range of areas that include a digital element.
Sarah Louise Fairburn, chair of the Connected Coast board, said: "If the Lincolnshire coast is to develop and realise its true potential, then digital is at the heart of its success.
"This panel brings together those who want to see the towns of Mablethorpe and Skegness attract both investment and those thinking about relocating to the coast following the disruption that COVID-19 has created and how we can seek real change and progress in our beautiful area.
"We're very excited to be able to welcome Polly Barnfield OBE, founder and CEO of Maybe, who will be talking about the digitalisation of the high street. Her past work in this area is very inspiring and we can't wait to see what she is able to contribute."
Also speaking as part of the panel is Coun Colin Davie, who is both a councillor for Ingoldmells as well as the Executive Councillor for Economic Development, Environment, Strategic Planning and Tourism at Lincolnshire County Council.
Councillor Davie will be speaking on the county's digital hubs and how this will impact investment and business in the future.
Joining the rest of the panel will also be Interim Chief Executive of Visit Lincoln, Charlotte Goy, who will be speaking about the role that digital is playing in tourism and Mike Hannay, Managing Director at the Medical Technologies Innovation Facility at Nottingham Trent University, who will be speaking about the developments within medical care that are offered by technology and how this will impact future care in the rural coast.
Participants will be able to ask questions live and the session will be available following the event to replay online.
Registration to take part is free here.
On September 6 last year the Government invited 101 places to develop proposals for a Town Deal, as part of the £3.6 billion Towns Fund. Under this call, both Skegness and Mablethorpe were invited to submit 'investment plans' up to the value of £25m per town.
Town Deals have been established to counter the multiple socio-economic challenges experienced by many provincial settlements and the main objective of the fund is to drive sustainable economic growth through investment in connectivity, land use, urban regeneration, economic and cultural assets, skills and enterprise infrastructure.
Moving forwards, East Lindsey District Council will provide secretariat support to Town Deal Boards and the composition of a locally owned Town Investment Plan outlining investment priorities and specific project proposals. The Connected Coast has been set up to take on a strategic vision from stakeholders, residents and businesses in the area to shape the bids that will be submitted in October 2020.