Pizza takeaway in Ingoldmells delivers more free food to NHS frontline staff
A pizza takeaway in Ingoldmells is continuing to support NHS staff with free food.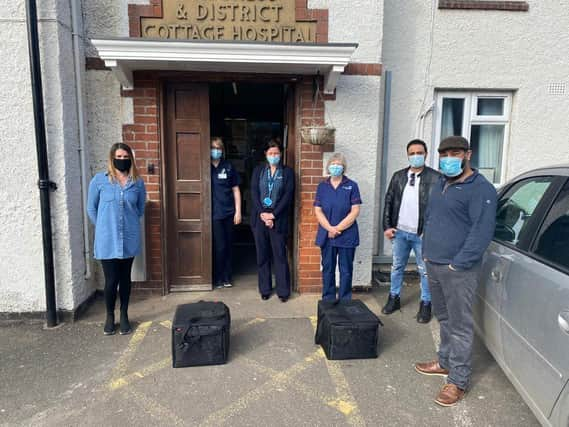 Skegness Hospital staff received the free meals from Sunny Singh of Downtown Pizza, in a project run conjunction with the new Lumley Plaza shopping centre.
Back in January, Downtown Pizza boss Mr Singh told the Standard he had been encouraged to help frontline workers by colleagues. He also explained he had his own reasons for going the extra mile.
"A couple of years ago I was in hospital and falling ill when I came back from holiday," he said. "I know how hard the NHS work and they certainly looked after me."
Since January, the takeaway has been looking to expand the service, and has now brought on board the Lumley Plaza in Skegness, where Mr Singh will be opening two shops.
Downtown Pizza in Sea Lane, Ingoldmells, is open for takeaway and to receive any donations for the project.