Planning appeal for Boston adult gaming centre reaches final stages
An appeal against a decision by Boston Borough Council to refuse planning permission for a 24-hour adult gaming centre at the heart of the town is reaching its final stages.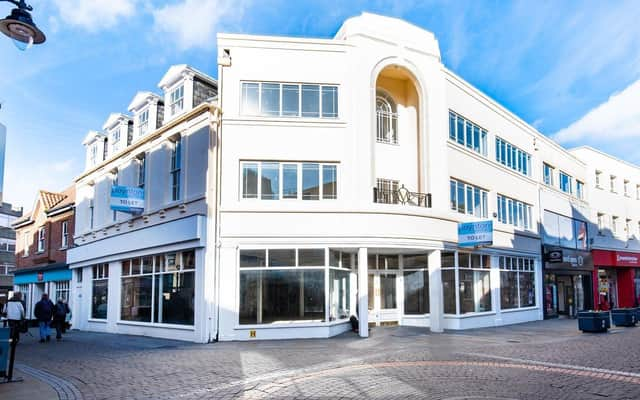 In July, the authority rejected an application from Merkur Slots UK to take on the former Clarks unit, in Strait Bargate, vacant since 2016.
The council argued the bid, if approved, would have an 'adverse impact upon the character and appearance of the area, the vitality of the primary shopping frontage and town centre, and the Conservation Area', and that it ​​​​​​would 'fail to support the creation of healthy, inclusive and safe places which contribute positively to community well-being'.
Members of the public also voiced opposition to the plans.
An appeal against the decision was lodged with the Government's Planning Inspectorate and, after starting in November, is now approaching its conclusion. Last month, the deadline for written statements passed. This week, a site visit will take place. After that, all that remains is the ruling.
Speaking to The Standard last week, a spokesman for the council said: "The loss of a Class E (retail) unit in this location is considered to cause harm to the vitality of the primary shopping frontage and cause harm to the significance of the Conservation Area arising from the size and prominent location of the unit within those areas. Furthermore, there is considered to be some harm to the well-being of the community arising from an additional gambling use in this location.
If approved, the centre would be the second Merkur Slots site in the town, following on from one in West Street.
A spokesman for the business said: "We are engaging with the review process and aim to return a vacant unit back to commercial use, ensuring it once again contributes to the local economy.
"The venue will create new jobs and represents much-needed high street investment at a challenging time."This is not the only application of this type that has gone before the council lately – last summer, The Chongie Entertainment successfully applied for planning permission to turn the vacant Cash Generator site, in Emery Lane, into an adult gaming centre, and, last month, Luxury Leisure applied for the same in relation to Trespass, in Strait Bargate.