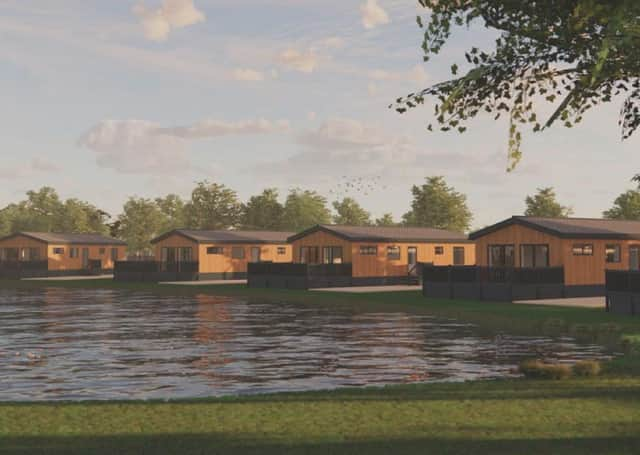 The site for development is 13.12 hectares of mostly farmland to the rear of the Brackenborough Arms Hotel.
Planning permission was originally granted by East Lindsey District Council in August 2019 for 37 lodges to be built on the site, but this has since expanded.
The applicant seeks to court the large amount of overnight stays during weddings and other events in the hotel complex, with developers aiming to "encourage longer stays and open the site to a broader market".
The "quality" lodges will vary in appearance, bed numbers and facilities, with some having hot tubs as well as a designated parking area.
Additional landscaping and three wildlife ponds will also be included in the development.
Lincs Design Consultancy Ltd said: "The lodges have been positioned in order to maximise solar gain and views around the site.
"They are generously spaced for privacy and tranquility."
A date for building work to commence is yet to be set.