Plans unveiled for new solar farm near Sleaford area villages that could power 190,000 homes
Plans have been unveiled for a new 600MW solar farm on the outskirts of Sleaford that could help power around 190,000 homes.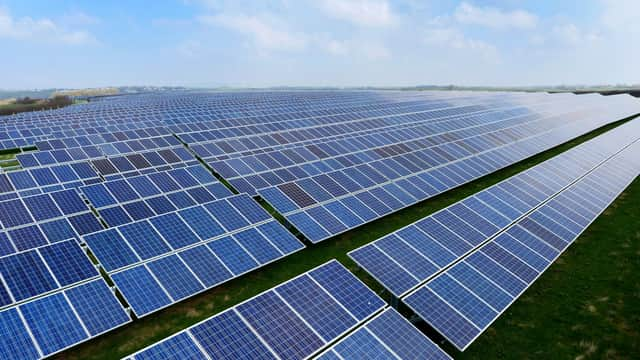 If approved, the Beacon Fen Energy Park would be situated between the villages of Heckington and Helpringham and help reduce annual CO2 emissions by 120,000 tonnes.
Due to its size, it has been considered a Nationally Significant Infrastructure Project and will not be determined by North Kesteven District Council, although they will be given an opportunity to comment on the plans.
Instead, the proposal has been submitted to the government's Planning Inspectorate.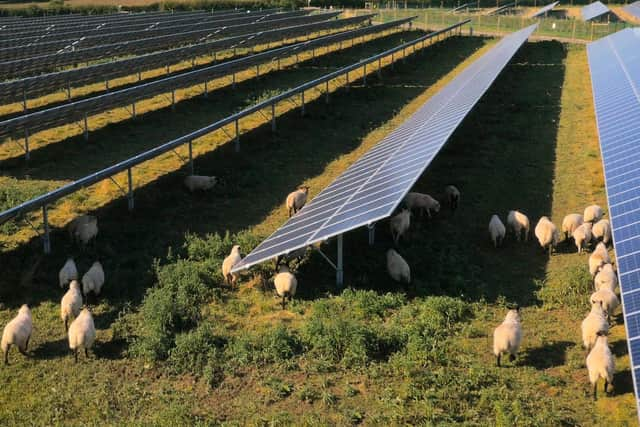 James Hartley-Bond, Director of developer Low Carbon, said: "We are looking forward to speaking directly with local communities about our plans to hear their views first-hand.
"We are currently planning an early engagement consultation which is planned for later this year.
"The UK government has made clear its plans for the country to reach net zero by 2050. Its aim is to increase the nation's solar capacity fivefold by 2035.
"If given permission, Beacon Fen Energy Park will be a significant step forward towards reaching this vital goal and securing sustainable energy for the country."
He added: "The amount of electricity Beacon Fen Energy Park could generate exceeds 50MW and is therefore classified as a Nationally Significant Infrastructure Project. This requires us to submit an application for Development Consent Order (DCO) to the Planning Inspectorate.
"We anticipate the development process for the project through to DCO submission and then examination will take between two and three years. Subject to achieving consent, construction would start no earlier than 2026.
"We look forward to speaking to residents within the coming weeks and introducing them to our proposals."
Initial design and layout documents are expected to be released within the next week, but the project includes building the infrastructure needed to export the electricity onto the national grid via an existing connection point at
The number of solar farm proposals for Lincolnshire has prompted considerable concern over the past few months with a further eight major developments also planned around Sleaford, Gainsborough, Boston, Horncastle and on the Rutland-Stamford border.
Some senior councillors believe these farms detract from valuable agricultural land, something which could be even more important during the ongoing cost of living crisis.
Councillor Colin Davie, executive member for environment and strategic planning at Lincolnshire County Council, previously said: "The scale and rapidity of these proposals are ringing alarm bells with councils and residents.
"Renewable energy will play a part in the country's energy generation strategy, but solar generation is neither reliable, appropriate or desirable.
"We will be making it very clear that our county and its valuable agricultural land, shouldn't be an easy target for unsuitable developments."