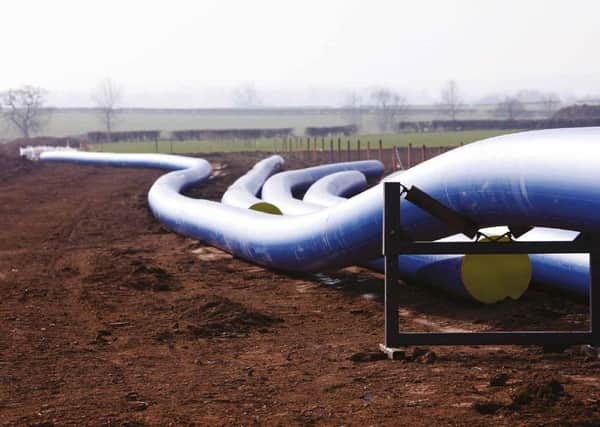 Anglian Water is asking for public opinion on the first stage of the £500million new pipeline programme which will keep taps running in what it is describing as the biggest water infrastructure programme for a generation.
The first section of water main will run for 24km from Waddington to Ancaster along the line of the Lincolnshire Cliff villages and eventually it will join future interconnecting pipelines to bring water from the north of Lincoln to communities around Grantham. This section has been brought forward earlier to boost local supply after a review. The route will skirt the villages of Coleby, Navenby, Wellingore, Caythorpe and Ancaster before joiing up with the existing reservoir at Wilsford.
Ultimately these new strategic water mains will take water to the south and east of the region, where it is less readily available. The new pipeline will also strengthen local resilience by reducing the number of homes and businesses which rely on a single water source.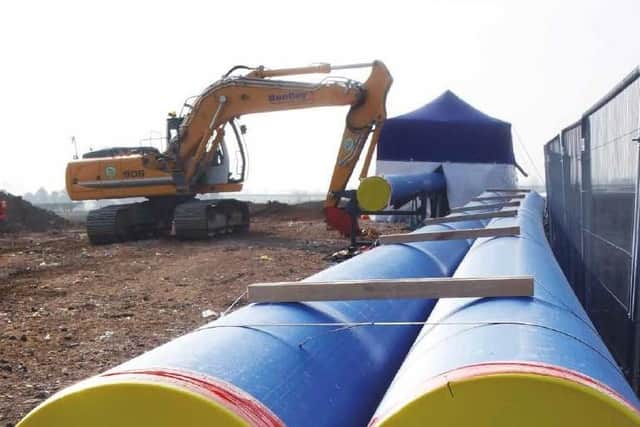 It will be the inaugural project for Anglian Water's Strategic Pipeline Alliance, made up of construction and engineering giants Costain, Farrans, Jacobs and Mott MacDonald Bentley as part of a contract worth over £350 million which was announced last month.
At around 500km, the new pipelines will be longer than HS2 making them one of the largest infrastructure projects for a generation. It is being billed by Anglian water as a critical, long-term project that will address the water supply and demand balance, one of the most fundamental challenges Anglian Water faces in its region. It is needed to handle a rapidly growing population and, in a water scarce area, to prepare for the impacts of climate change.
The programme is part of Anglian's Water Resources Management Plan which looks 25 years ahead to make the East resilient to drought in the face of these challenges. Without taking action, the East of England would face a water deficit of 30 million litres a day by 2025, says the company.
Construction is due to begin in the spring of 2021. Site preparation and construction is due to start in late 2020. The Lincoln to Ancaster pipeline will take approximately three to four years to complete.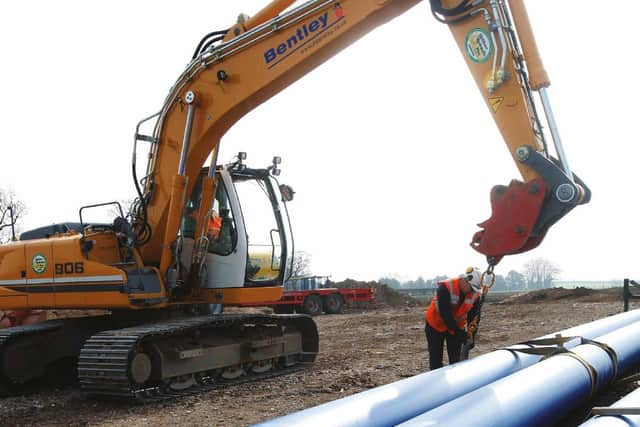 Changes have already made to the initial route, which now avoids by 100m the High Dike Site of Special Scientific Interest, near Ancaster, and archaeological sites around Navenby and Ancaster. Adjustments have also been made to minimise impacts on farmers by placing the route alongside field boundaries or tracks where possible. They have also aligned crossings underneath the Grantham to Skegness railway line to minimise disruption.
Anglian Water says: "Generally the working corridor in which the pipe is laid is about 40 metres wide, so there may be some short-term impact on the communities along the route. However, we will work hard to minimise any impact and we will share more information about the specifics of the work as our plans develop."
Engineers are currently doing environmental surveys and work to investigate sites of archaeological interest.
Due to Covid-19, initial public engagement with local communities is being done via an online forum, until July 20 showing plans and allowing people to have a say. It contains all the information you would expect to see at a physical event they might hold in a village hall or community centre.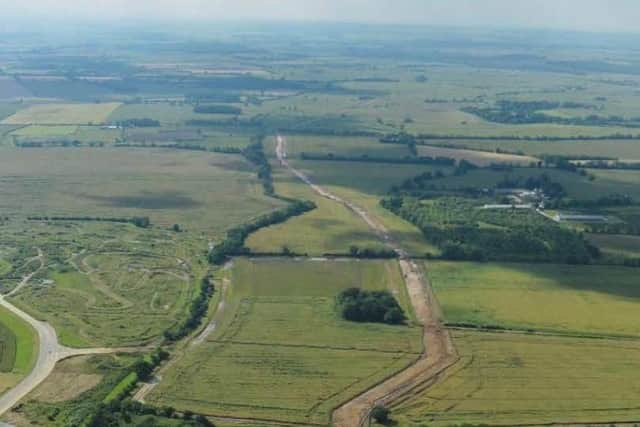 The virtual consultation exhibition includes live chats with Anglian Water representatives to answer questions and discuss plans. You can submit your questions at any time.
The next live chats are being held on Saturday July 11 from 10am to 1pm and Wednesday July 15 from 5pm to 8pm.
Strategic Pipeline Alliance Director, James Crompton, said: "This scheme marks the first stage of one of the largest strategic infrastructure programmes the UK has seen since the major gas pipeline installations in Wales during the 1990s.
"Ours is the driest region in the UK, and without this programme of work, alongside continuing to drive down leakage as well as installing 760,000 upgraded water meters to help our customers better understand their water usage, we'd be facing a water shortfall of millions of litres a day."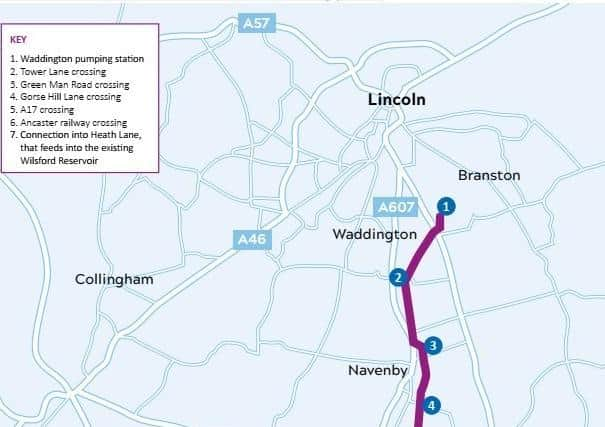 Peter Simpson, Anglian Water chief executive, said: "The challenges of population growth and a changing climate are felt nowhere more keenly than here in the East of England. Starting this programme is a significant part of our planned investment in the region over the next five years, which will begin to tackle those challenges and secure customer supplies well into the future."
More details can be found at https://www.anglianwater.co.uk/hidden-pages/lincoln-to-ancaster-pipeline.