Pop-up Post Office set to open in Sleaford until permanent solution ready
A pop-up Post Office is to be set up in Sleaford to provide an interim solution until a new, permanent base is ready later in the year.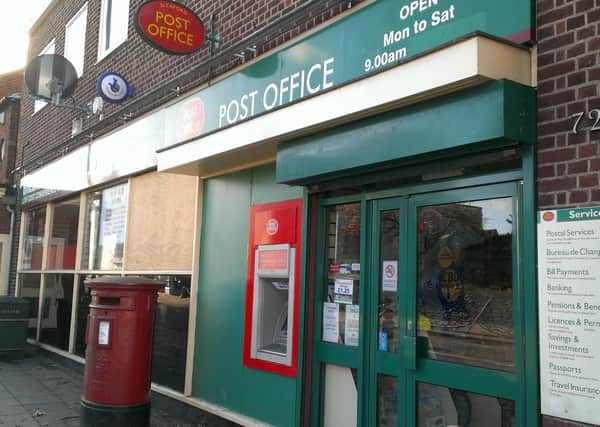 It was previously announced that Pop In Bargains would be relocating to another unit in the Riverside Precinct in Sleaford and providing the Post Office service, led by proprietor Lee Taylor.
Until the former Sweet Vienna unit is ready, they will operate the Post Office services from their current premises at 18 Riverside Precinct, Southgate.
The pop-up Post Office is due to open in Sleaford on Monday (September 7).
Sleaford's main Post Office closed at its former location on Southgate in February due to the expiry of the lease.
Shortly after, a mobile Post Office was introduced at Riverside Precinct on a Saturday Morning from 9am to 12.30pm. This service will cease this Saturday (September 5) as there is the opportunity to offer the service from the Pop In Bargains premises that will provide longer opening hours and improved access for customers.
The new opening hours will be Monday to Friday, 10am to 4pm; Saturday: 10am to 5pm.
The service will include mail services, withdrawals, deposits and payments and bill payments.
Ian Johnson, Post Office Change Manager, said: "We are delighted to be providing a pop-up Post Office, which will provided considerably longer opening hours than currently available.
"This interim Post Office will operate whilst a permanent Post Office is ready. Plans for a permanent branch have been affected by the coronavirus pandemic.
"We want to thank our Postmaster for Morton who provided the temporary mobile Post Office service to Sleaford."