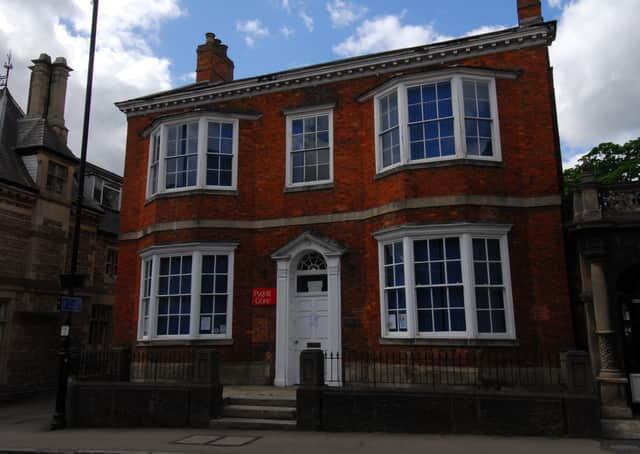 In Sleaford, it looks as though agents have decided to approach with caution when returning to offices, with safety in mind and working under lockdown throwing up a number of new possibilities for the future of the real estate sector.
Kevin Scrupps, director of Sleaford-based Pygott and Crone, said it will be a gradual return for their 105 staff across their 10 branches in Lincolnshire. They had also furloughed three-quarters of their staff.
He said: "We have had plans to cover every eventuality as it is quite a big thing to manage. We always thought that anything prior to July 1 would be beneficial.
"Fortunately we have been able to work from home over this period, building virtual evaluations and viewings online and facilitating some transactions where circumstances are appropriate."
He saw the landscape of estate agency changing to an extent, with them still managing to sell 40 homes in the last month, although normally that would be more like 150. He said: "I'm surprised how people have adapted and been prepared to commit without visiting the property."
He said going back to work now was balancing public and staff safety: "You have to be very careful not to just think financially.
"We have done our risk assessments. Guernsey went back a while ago and rolled out fairly good back to work structures so we adapted from that."
Branch offices will not open at this stage, as the head office on Northgate in town will have a team of six experienced negotiators who can work in a socially distanced environment handling calls and diverting them to staff working from home. About 30 staff are working across the various sectors of the business, with the agricultural sector at one of its most busy periods.
Mr Scrupps said the staff will handle any approved viewings and valuations, which have to meet a set of safety requirements before being agreed to take place.
He explained that non-urgent enquiries were not being prioritised while more urgent requests were being acted upon.
He said he took the risks seriously: "That might not be the most profitable approach but it is the most balanced and I have to think of my staff and their relatives. We could be on the road going into houses left, right and centre without controls in place."
Although home working had opened up new possibilities, Mr Scrupps commented: "You will never replace the High Street estate agent. A good agent has to know their area, the schools, locations, the benefits and understand the clients. We are part of the community and support charities and sport."
"Technology will improve the situation, but most people will like to deal with a person somewhere along the journey," he said, but he thought there would be fewer larger branches.
In the weeks ahead he expected the log jam to be released, with a spike in completed sales in June and July, but then things may become quiet in September and October.
Mr Scrupps concluded: "The government grant schemes have really supported businesses and the local economy. They have been very swift and supportive, saving small, medium and large businesses.
"Most housing firms will come through it making adjustments in expenditure or staffing.
"The first quarter of the year was fantastic and we were really excited after coming through Brexit and then this happened. We are going to have to be careful with expenditure but the property market will bounce back."