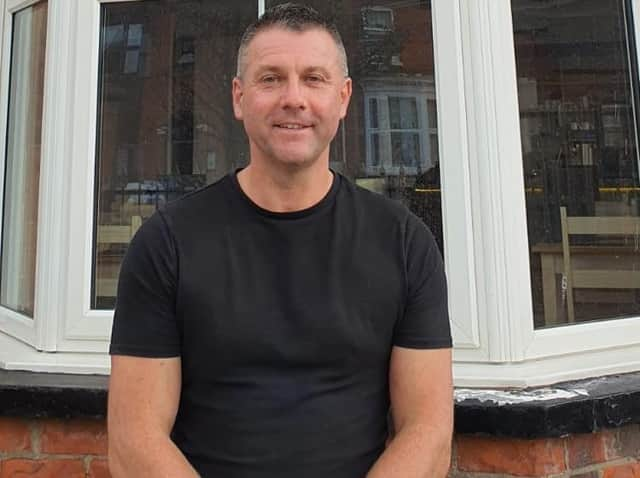 Karl Wright has used his redundancy package to transform the former Christopher's cafe into The Little Bistro.
"Rather than trying to find a job at this tricky time, I'd rather set up my own business using the money I've received and turn this into a positive," he explained.
"I love cooking for family and friends and even though I stopped working in the catering industry many years ago, my passion for cooking great food is still alive".
Karl has given the premises at 8 Lumley Avenue, a beautiful makeover with the help from family and friends.
He has turned the place around in just a few weeks in readiness for his opening on Wednesday, July 15.
He will serve home-cooked traditional food that is locally sourced; hoping to appeal to both local people and holidaymakers alike,
Karl will also offer daily specials and monthly competitions to encourage regular trade. He is hoping that The Little Bistro will gain positive reputation where people can come
together to eat good food and enjoy social time together.
The Bistro will be open from 7.30am Monday to Saturday with breakfast specials and from 9am onward on Sundays.
The Little Bistro will be licensed to sell alcohol in the near future but there is a small delay on this during COVID-19.
More information is available on Facebook at The Little Bistro or call 01754 769060 to book a table.