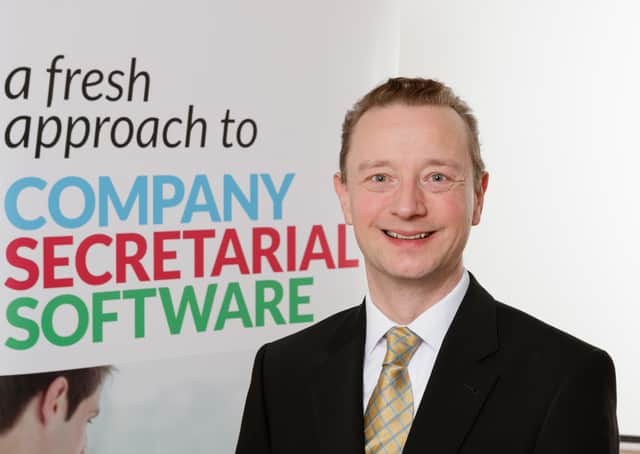 Some 6,475 new companies were registered in the county last year, an increase of 7.2 per cent on 2019's tally of 6,042.
The statistics are taken from the Inform Direct Review of Company Formations using data from Companies House and the Office for National Statistics.
North Lincolnshire formed the highest number of new businesses (1,105, up from 1,015), followed by North East Lincolnshire (957, down from 1,007), and South Kesteven (915, up from 836).
Then came: Lincoln (656, up from 563), North Kesteven (655, up from 629), East Lindsey (642, up from 507), South Holland (633, down from 669), and West Lindsey (562, up from 431).
Boston had the lowest number (340, down from 378).
John Korchak, operations director at Inform Direct, said: "It is excellent news to see that Lincolnshire has achieved a record year for new company formations during 2020 despite the unprecedented uncertainties brought by Covid-19.
"Many of the new company formations are in the retail sector, with a large number of new businesses set up to sell goods online or locally, thereby taking advantage of customers' changing shopping habits. Secondly, the effect of the pandemic and national lockdowns means that, sadly, some existing businesses have folded and employees made redundant, and we see many of those people setting up new ventures on their own as an alternative way to earn a living.
"2020 was a year like no other for UK businesses. Although we can look forward to a brighter future with the vaccination programme, there remain unknown factors such as how quickly the economy will recover and, of course, the impact of Brexit."
The change in figures brings the total number of registered companies in Lincolnshire to 48,061, up 6.5 per cent from 45,109 at the end of 2019.
The UK as a whole, meanwhile, saw a record-breaking 780,766 new businesses formed, compared to 690,763 in 2019.