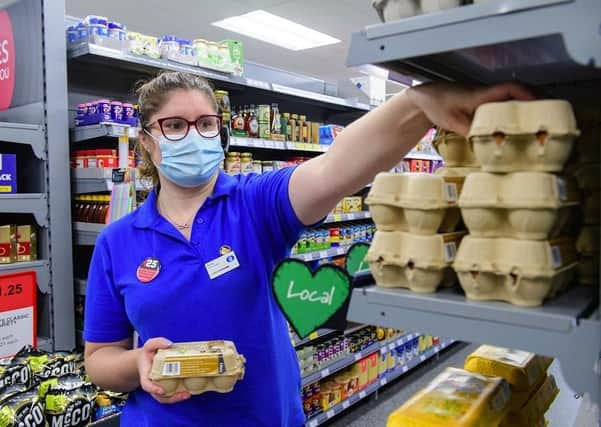 Lincolnshire Co-op runs 223 outlets, including food stores, pharmacies, funeral homes, post offices and travel branches.
The end of year figures show that in food stores, sales were up by 10 per cent for the 12 months up to September 5 to almost £230m.
Pharmacies, meanwhile, dispensed 1.3 per cent more prescriptions – items worth a total of £5.8m – and also experienced a rise in demand for home delivery services.
At post offices, though, while more parcels were sent, there was a drop in income as services like travel insurance and currency were not needed.
Travel branches were hardest hit, with sales dropping by £28.3m amid cancellations and national and international travel restrictions from the pandemic.
Alongside these declines, the retailer also had to contend with a number of additional pressures, including increased infrastructure and personal protective equipment costs, rent concessions, pension costs and lower property valuations, which affect the value of Lincolnshire Co-op's land and buildings.
Total sales were down 3.3 per cent to £336m, it said, although the trading surplus remained in line with last year at £15.5m.
Lincolnshire Co-op's chief executive, Ursula Lidbetter, said: "There is no doubt that the pandemic has had a profound impact on our business. But there is strength in diversity and our mix of outlets gives us resilience."
She paid tribute to the part played by staff in the figures; rewards for employees during the pandemic have included two bonuses of an extra week's wages.
"My colleagues have all been outstanding," she said. "We have recorded a solid trading result because of them and I'm so thankful for their efforts and, of course, for the support of all our members and customers."