Salon opens for customers ahead of lockdown - and celebrates 14 years
A hair salon in Chapel St Leonards found time for a surprise celebration when it opened for customers who would have had appointments cancelled due to the second national lockdown.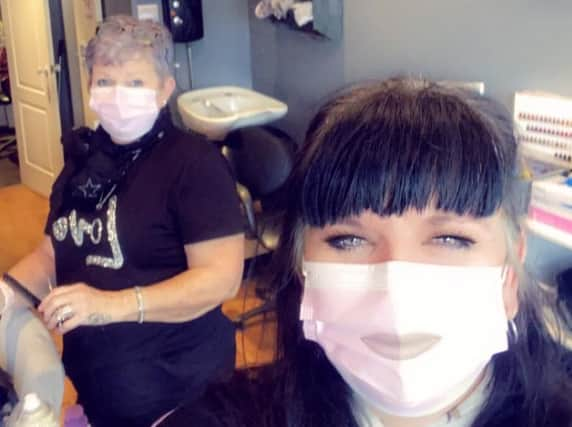 Hairs and Graces in Chapel St Leonards had been open for 14 years on Monday - and owner Amanda Flint and her long-term stylist Verrite Mosely managed to raise a glass in between customers.
Salons are among the non-essential businesses who will close for a month from Thursday to help prevent the spread of Covid-19.
Amanda said: "We probably wouldn't have been here to celebrate being open for 14 years as we are normally closed on Mondays..
"However, we talked about it when the Prime Minister made the announcement and decided we would open for as many customers as we could fit in before we have to shut our doors.
"We are gutted that we have to close after all the hard work we have put in to keep our customers safe.
"But we are so pleased we opened on Monday so we could celebrate having the business for 14 years.
"We are so grateful to our loyal customers - we've had some fizz today and chocolates and it's really made it worthwhile to know we are appreciated.
"We just wanted them to know we are not going anyway and we'll be back open again as soon as we can."