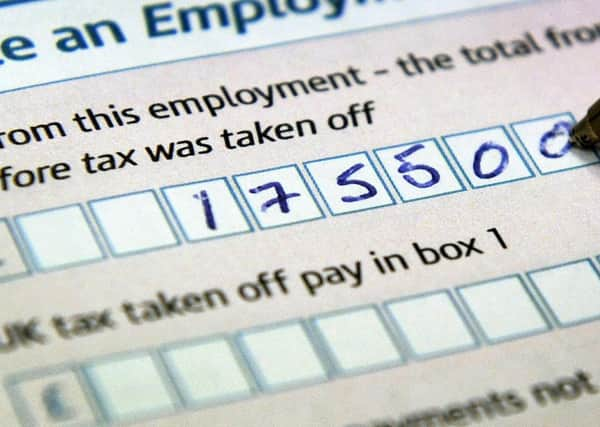 According to new figures from the Association of Independent Professionals and the Self-Employed, annual earnings for the self-employed in the city are over £5,000 less than employed workers.
The organisation says a lack of support during the coronavirus crisis has been "devastating" for self-employed people, after they were left waiting three months for government grants.
The latest HMRC figures for the 2017-18 tax year show the median income for a self-employed worker in Peterborough was £15,100.
The median is a measure of the average which takes the middle of a range of figures, to exclude very low or high earners.
For employed workers, the median income was £20,400 – £5,300, or 35 per cent, more.
The figures mean that Peterborough's self-employed earn slightly less than the average across the East of England, of £15,400.
Across the UK, self-employed people took home an average of £14,600 in 2017-18 – £8,500 less than the £23,100 that employees earned.
Under a government scheme announced in March to support the self-employed through the coronavirus crisis, those earning less than £50,000 per year could claim 80 per cent of their monthly profits, up to a maximum of £2,500 per month.
Three months' worth of earnings were paid out in one lump sum – but workers had to wait until June for the payment.
An Institute of Fiscal Studies report found more than a quarter of self-employed people earning less than £50,000 would not have had enough savings and other liquid assets to cover three months of lost earnings – even if they had a partner who was also earning.
Andy Chamberlain, director of policy at the Association of Independent Professionals and the Self-Employed, said their research showed around three-quarters of self-employed people had seen their income drop during the crisis, with an average loss of 76 per cent.
He said: "The self-employed are a hugely diverse group – in terms of both their incomes and their ways of working.
"This diversity has been largely overlooked in the provision of support during the coronavirus crisis, leading to a one-size-fits-all system that has allowed far too many people to fall through the gaps.
"The lack of support has been devastating for them."
Newly self-employed people, freelancers who work through limited companies, and those who do a mix of employed and freelance work were particularly badly affected, he added.
The Trades Union Congress has raised concerns about low wages for the self-employed, arguing some gig economy companies are using self-employment to get around paying the minimum wage to workers.
General secretary Frances O'Grady said: "While there are many who are happily self-employed, there are too many workers who have been forced into sham self-employment in the gig economy.
"During this pandemic we have relied on many of those who are told by their employers that they are self-employed — like the couriers delivering parcels, and the riders delivering takeaway food — who do not have proper workers' rights.
"Companies must not be allowed to dodge their obligations, like paying the minimum wage and guaranteeing their workers the rights they deserve."
A spokesman for the Treasury said the self-employment income support scheme is one of the most generous in the world, and had paid out £7.7 billion to 2.6 million people as of June 28.
He added: "As the economy re-opens, we will continue to look at how to adjust our support in a way that ensures people can get back to work, protecting both the UK economy and the livelihoods of people across the country."