Shoe Zone store in Sleaford set to close due to pandemic shift in strategy
The Shoe Zone store in Sleaford is beleievd to be closing down as part of a restructuring plan by the company due to the impact of Covid-19 on high streets and the shift to digital online shopping.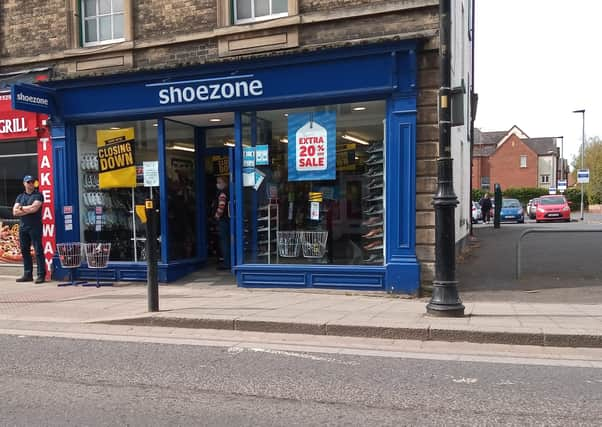 Shoe Zone is said to be investing in digital while closing around 50 of its 460 stores.
The shoe retailer announced last month that its digital sales grew by 82 per cent over the last financial year when stores were closed during Covid-19 lockdowns.
However, much of its stock was locked in stores closed due to the restrictions, causing overall sales to fall and recording a loss.
The Shoe Zone store in Sleaford (formerly Shoefayre) has traded on Sleaford's Southgate for decades but the parent company is set to have just 427 shops this month, down from 460 that it had at the end of its last financial year, when it closed 50 and relocated 10 others.
It expects to close a similar number of stores for the next two or three years. At the same time it will relocate around 10 shops a year to become hybrid stores – selling both branded and own footwear.