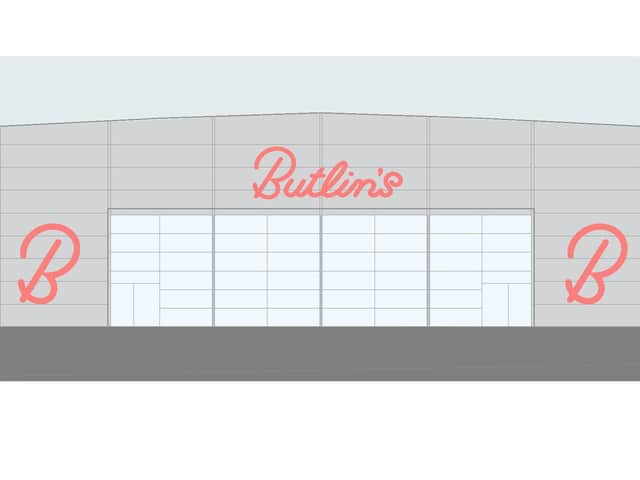 The holiday resort on Roman Bank in Ingoldmells applied to East Lindsey District Council to build a temporary event venue to accommodate holidaymakers whilst adhering to Covid-19 social distancing restrictions.
Last year Butlins staged shows at an outside stage and this plan will ensure performances are not cancelled in bad weather.
The planning statement explains the project objective is to minimise the impact to resort capacity due to Covid-19.
Before all holiday accommodation was closed due to the pandemic, the resort was operating at less than 60% capacity due to restriction.
When the resort re-opens, the additional venue will generate an increase in performances and as a result allow the increase of resort capacity while still maintaining social distancing guidelines.
Regular briefing sessions have been held with the Butlins Skyline and other key stakeholders to establish a considered, functional and high quality design.
Plans include a new temporary entertainment venue with accompanying accessible toilet facilities. The new venue will sit to the south of the existing York building that houses the resort restaurants and to the west of the Hotshots building.
Car parks wrap around the building to the south and west. Further information, regarding these proposals, can be seen in more detail in the accompanying plans and sections
The application was approved by East Lindsey District Council yesterday (Monday). The council's Economic Development department commented tourism was a Greater Lincolnshire Local Enterprise Partnership priority and encouraged the developer to ensure all development activity focuses on quality, season extension and enhancing the visitor experience.
Ingoldmells Parish Council also supported the plans.