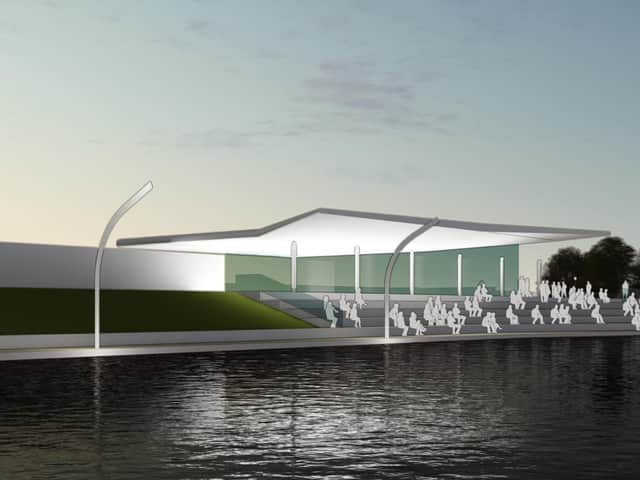 Pedestrianisation of part of the Skegness foreshore and plans to accelerate delivery of a new Colonnade development in Sutton-On-Sea will now come to fruition following today's announcement.
The funds come from the Towns Deal Accelerated Funding, which is part of the Towns Deal, an ambitious project that will see around 100 towns across the UK benefit from more than £3.6 billion for improvements that each town identified can use to put forward strategic plans for in the form of Town Investment Plans.
Skegness and Mablethorpe and Sutton have joined forces for their bid of more than £50 million to boost employment and training opportunities and community facilities under the Town Deal. A group of local stakeholders, businesses and community groups have formed a board called the Connected Coast to ensure the bid is as strong and representative of local needs as possible.
Chair of the Connected Coast, Sarah Louise Fairburn, said: "This is amazing news, we are very confident that after lengthy consultation with local people, businesses and residents in both towns that we can deliver an ongoing vision for the two towns. This first tranche of funding is intended to spur on the two projects which by their very nature will improve the offering that both towns have the potential to capitalise on.
"Our hopes are that this is just the beginning. We want to see the Connected Coast benefit from even more funding, and there are some incredibly passionate teams behind getting that secured. Further funding will see us meet the challenges of connectivity, travel, health and education as well as improving the tourism offering that both towns do so well already."
Sarah Louise continued: "The works in Skegness will see the part-pedestrianisation of Tower Esplanade and follows East Lindsey District Council's approved Skegness Foreshore Masterplan. The improvements will be key to enhancing the trading environment in this area and will no doubt unlock the economic potential of a number of other under-utilised sites along the Southern Foreshore that will become more commercially-viable as a result of the pedestrianisation works."
The works will also mean traffic will now be re-routed along Princes and South Parade into the Festival Car Park.
In Sutton on Sea, the existing, unsafe 1950's Colonnade concrete structure will be demolished to make way for an extensive redevelopment scheme to boost footfall and trade in the town as well as increased opportunities for outdoor leisure activities for all of the family. The new development will soon be submitted for detailed planning consent and includes a new landmark multi-use building housing a café, gallery and exhibition space and viewing decks.
It will also offer sheltered trading areas, craft and performance spaces as well as 15 new modern beach huts and six luxury holiday lodges. The surrounding green and open space areas will also be enhanced around existing heritage features to provide a mix of outdoor leisure facilities and recreational space for local residents and future visitors to enjoy. Plans of the new Colonnade scheme will be available to view online at www.e-lindsey.gov.uk/colonnade