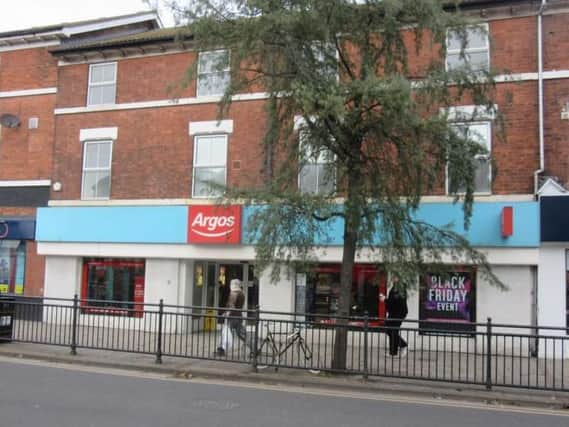 Argos have clarified to the Standard that the immediate closures which were announced today refer to standalone stores which have remained closed since the last lockdown.
The company has not confirmed any other closures at this stage .The 420 standalone Argos stores will close by March 2024, although Sainsbury's said it would open 150 Argos outlets in its supermarkets.
Simon Roberts, Chief Executive of J Sainsbury plc, said: "Argos sales have been strong over the past six months and we have gained almost two million new customers as people have re-connected with Argos.
"Over the next three years we will make Argos a simpler, more efficient and more profitable business while still offering customers great convenience and value and improving availability.
"We are talking to colleagues today about where the changes we are announcing in Argos standalone stores impact their roles.
"We will work really hard to find alternative roles for as many of these colleagues as possible and expect to be able to offer alternative roles for the majority of impacted colleagues."
Last month it was announced that Lumley Road in Skegness, where there is an Argos branch, is to lose Ponden Home, Edinburgh Woollen Mill and Peacocks stores - all part of national chains owned by billionaire Philip Day.
Another major store, Beales, closed earlier than expected at the start of lockdown and fashion giant M &Co, which went into administration in August, has been trading before the current lockdown, but with a closing down sale.
Businesses are being forced to make tough decisions due to the impact of Covid-19.
Residents on social media on hearing the news about Argos stores feared Skegness would be affected and were calling for major changes to how we shop in Lumley Road to help businesses, including pedestrianisation.
John Byford posted on Facebook: "It's sad to hear today's announcement regarding the closure of 420 Argos stores, but it comes as no surprise when the likes of Amazon along with internet shopping have taken over the world.
"With so many shops now disappearing from our high street, town centres must reinvent themselves if they are to survive a post Covid world.
"Personally, I'd love to see the full pedestrianisation of Lumley Road here in Skegness, with all the social and economic benefits it could bring.
"So a fresh look is vital if we are to reverse the affect of this continuing decline."
When the Standard announced the news last month we were able to bring some positive news about our high street's future.
Steve Andrews, manager of the Hildreds Centre, announced that before the current lockdown foorfall was at -18% year on year when the national average was -38%.
This was in spite of operating with a number restrictions and reduced numbers of people being allowed in store at a time.
"Every business in Skegness is working hard to ensure that they are complying with the Government regulations but at the same time keeping their business afloat in order to support both their staff and the local community," he said.
"All we ask is for customers to carry on working with us to help us provide a safe and comfortable experience by keeping their distance from other customers, using the hand sanitiser on display and where possible using a face covering- mask or visor unless exempt or unable to do so.
"That way we can carry on operating to be best of our ability and provide the best and safest experience for our customers in return."
Steve Kirk, Portfolio Holder for the Coastal Economy, said it was an incredibly difficult for the retail industry at this time, especially for clothes shops," he said.
"There is little we can do when job losses involve national chains but the high street has to change if it is to survive - more cafes and quality independents, because people will travel to niche shops," he said.
"There is good news regarding premises as the new town fund is looking at bringing buildings back up to standard, but landlords need to adjust rents to help businesses too."
Reaction to the latest announcement also sees a call for a rethink on Lumley Road, with support for pedestrianisation.
Kieren Trinder said on Facebook: "Been saying that for decades - it's not suitable for the amount of traffic on it anyway.
"As long as it doesn't turn into endless stalls full of cheap knock-off tat, which is sadly what seems to happen on the east coast."
Wayne Sumner said: "There is no need for traffic through town. People can walk from the bus stop. Look how nice the street looked when shut off for the Christmas market,.
Paul Marshall said: "Pedestrianisation should have been done years ago but councils chose easy option of just blocking off Lumley Ave instead.
"Perhaps now they will look at the decision again and just have a one-way bus route and cycle way down Lumley Road."