Sleaford bistro boss staying positive about reopening as refit takes shape under lockdown
A popular Sleaford cafe and bistro that opted not to open for takeaways during the latest national lockdown is seeing work take shape on a major expansion and refit instead.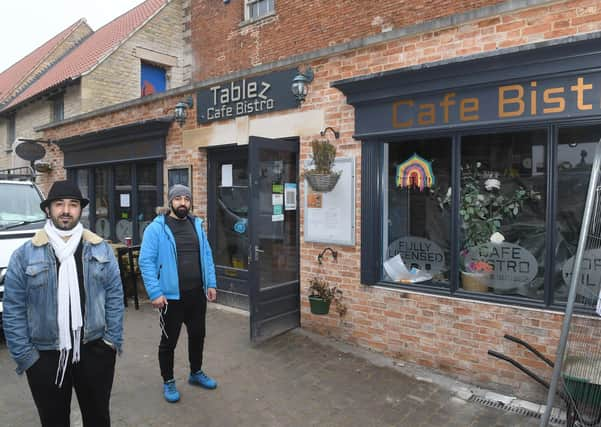 The work at Tablez in Millstream Square will see it expanding into the neighbouring vacant business unit, allowing the open kitchen area to be extended and more toilets installed downstairs, while upstairs there will be more seating including a first floor roof terrace.
Owner Mesut Palabiyik said work is ongoing and he hoped to be ready to open for outside dining from April 12 in line with the government's roadmap for lifting lockdown restrictions, but has temporarily slowed while they resolve some details with fire and building regulations regarding the exits and staircase.
He said: "Sometimes things don't go according to plan and we have had to make some changes, which is taking time, particularly around the measurements for fire exits upstairs and the staircase."
He said it was still an exciting prospect to potentially be able to reopen soon. "It will be great when it is all done and will work better for us, especially in the summer," Mesut said.
"The kitchen is not just a serving point, we want it to be attractive and the changes are more about comfort and easy access. There will be toilets upstairs and downstairs."
Mesut said when lockdown came in January, opening three evenings a week for takeaways was not enough to cover the bills and wages for chefs, servers and delivery drivers. He said they were again getting calls from isolated and vulnerable people to deliver free meals again, as they had in the first lockdown last spring, but instead took the quiet time to crack on with the long-awaited refurbishments.
"Hopefully we will be ready by April 12," he said.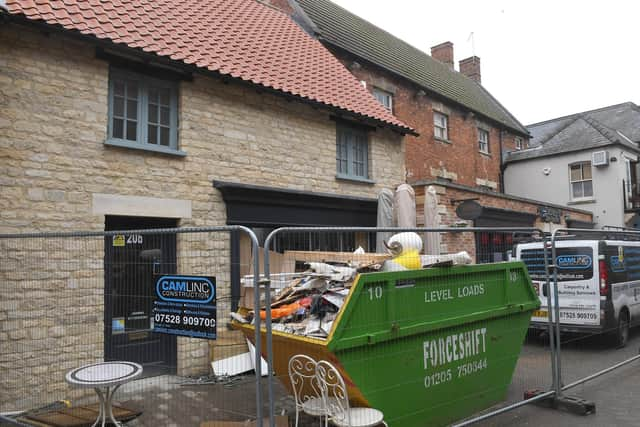 He also disagreed with some businesspeople and politicians calling for a more rapid lifting of lockdown due to the positive signs of infection rates decreasing. He said: "If they do it step by step as they plan to, it will be ideal and not lead to another lockdown.
"I would rather wait another two months rather than risk another lockdown - that would kill a lot of businesses. We took a loan on for the building work and so that will need to be paid back which means we will need to open, but we are staying positive. It will be much better once we are open. We have loyal customers who have been messaging us with support."
He said: "I cannot see how much longer the government can carry on supporting all the businesses if we carry on like this.
"We are lucky the government has helped as much as it has. They are paying for staff on furlough, but it is not just about money. They are stuck at home and that can affect people mentally as well.