Sleaford Post Office to host drop-ins for Barclays Bank customers
Barclays Bank has announced that it will have banking advisors available three days a week in Sleaford's Post Office.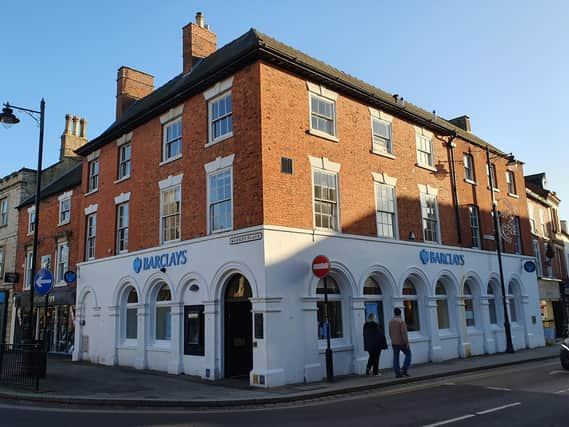 The news comes after the bank closed its branch in the town market place on March 8.
They explained that as there are lots of ways to manage your money without even leaving your home, they are seeing many customers choosing to bank using the app, online or telephone banking.
"This has had a big impact on the number of customers coming in to see us.
"When deciding whether to close this branch, we looked carefully at how it's been used and how customers are banking in other ways. Ninety-one per cent of people who use our branch have also banked using the app, online
But they said just 14 customers use the branch regularly as the only way to do their banking while nine per cent of the branch's customers have used nearby branches in the last 12 months.
At the time of the announcement bank bosses reassured customers they will stay in the community and customers would be able to talk to staff in person.
They have now revealed to customers that staff will be visiting the Post Office at Unit 4 Riverside Precinct, off Southgate, every Monday, Wednesday and Friday between 9am and 4pm.
"Although there's no cash service, we can help you with your everyday banking needs. You can just drop in for a chat when we're open, or search 'Barclays branch finder' to get directions."
Staff will be available to help you with things like day-to-day banking queries and helping you manage your money.