SO Festival prepares to return to East Lindsey with a 'colourful bang'
An arts festival which has attracted thousands of families to the coast is set to return with a 'bang' this year.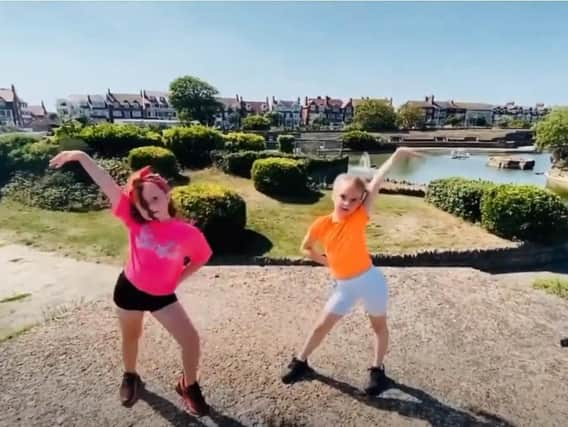 Ahead of this year's plans, the huge impact of East Lindsey's SO Festival upon local, national, and international communities has been highlighted in a set of unique videos.
The videos chart the event's history, document its virtual presence last year as a result of the COVID-19 restrictions and look forward to its future.
Organisers say they are extremely proud of the progression of the festival and how it continues to forge links with innovative global acts as well as supporting artists within the Lincolnshire community.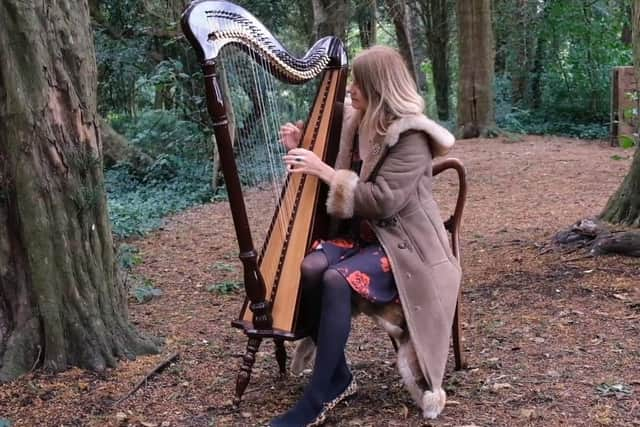 During its month of online activities in 2020 – replacing the usual physical events – it is revealed how £37,000 was invested in more than 50 county creatives, which was vital income for them during a difficult year as restrictions severely limited their work.
Organised annually by the Magna Vitae Trust for Leisure & Culture and supported by Arts Council England and East Lindsey District Council, SO, a name derived from the popular saying Skegness is 'so' bracing, has become an annual go-to event for thousands of people.
Meanwhile, its associated workshops and events have also been a growing success.In recent years, its links with Nordic company Helsingør Teater and its Artistic Director Jens Frimann Hansen has seen international acts blend with national and regional talent for the three-day August festival in Skegness and Mablethorpe.
Jens has provided his expertise as artistic director for SO – a role he also enjoys at the famous PASSAGE international street festival that takes place in Denmark and Sweden.
Matthew Archer, rom Magna Vitae, explained how the planned 2020 events had been adapted for an online audience with great effect, as COVID continued to prevent large gatherings and festivals.
The work included the development of SOfa Fest. This took the festival into peoples' homes and included performances from the PASSAGE Festival as well as online SOcial workshops, which is a supportive network for creatives.
Whilst it is hoped that the physical Festival would take place this year in Skegness and Mablethorpe, and the team are working hard to create something exciting and fun, what is possible all depends on the COVID restrictions in the coming weeks and months, explained Matthew.
"There was no question of us cancelling the 2020 SO, instead our talented team worked quickly, liaising with our European artistic director Jens to put together a truly inspirational and engaging package of online events, performances and workshops.
"As a result, whilst we did not have the excitement of the physical events, what we did achieve was an international online audience, which spread SO's creative message across the globe."
As the Magna Vitae team plans for this year, it has examined the positive impact of SO – not just in terms of art and creativity, but the spin-off community activities that have united all ages and people across East Lindsey.
Using the word 'front', reflecting the sea 'fronts' of the two resorts within which so much of the festival takes place, the team has released four
videos which put Lincolnshire 'at the front'.
"Everyone here at SO Festival is putting Lincolnshire at the front. We're joining in, reaching out, seeing past and getting through - providing people with extraordinary, local and international entertainment all year-round, in person and online," said Matthew
"We want to visually show the positive impact we've had connecting with our communities, supporting local creatives, going international and our commitment to reducing our environmental impact.
"Our communities are the reason we exist, they provide the support we need to continue to provide cultural artistic entertainment locally, in their communities, and through their front doors onto their Sofas.
"We also need to recognise and thank our funders ELDC, Arts Council England and Without Walls for their belief and support, without which we wouldn't be able to do what we do."
Supporting the plans for this year, East Lindsey District Council's Deputy Leader and Portfolio Holder for Partnerships, Coun Graham Marsh said: "Over the years SO has developed into a unique and fantastic series of events, which make up the Festival.
"It has not just been about three days of activity but is so much more than that with supportive workshops for those within the arts, to engaging local people and groups in planning and taking part. I look forward to SO in 2021 – both in our resorts and online."
The series of videos are:
Connecting with our Communities
Supporting Creatives in Lincolnshire
Committing to Reduce our Environmental Impact