Strong interest and quality build works generate positive progress at Sleaford Moor Enterprise Park
Major progress is being made on phase one of the new 37-acre Sleaford Moor Enterprise Park, with units under offer in one plot and strong levels of enquiries for space on the other.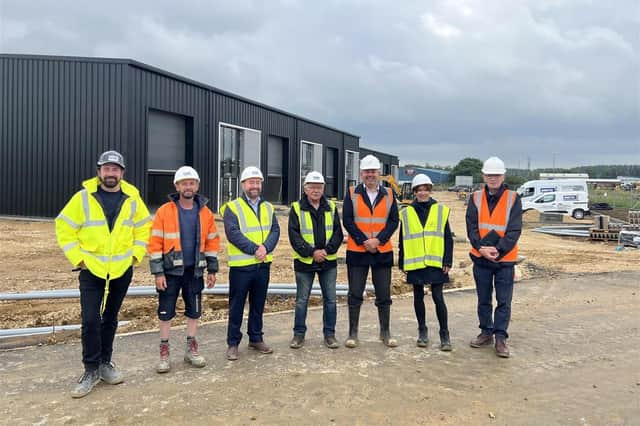 The units in these plots are on track for expected completion in the coming weeks, ready for handover to the first businesses which will call the enterprise park home.
In fact, all of the plot three units are under offer and going through legal preparations with the businesses hoping to take up residence in them, say NKDC officials. On plot one meanwhile, there is strong level of enquiries with a number of interested parties currently in lease discussions.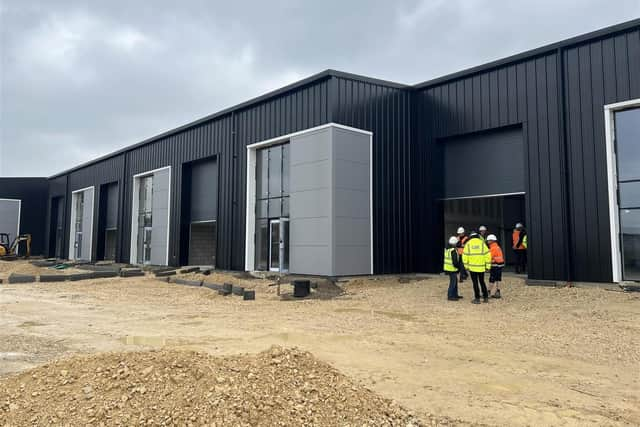 The units are described as bright and airy, with high roofs and ample space. They can be seen from the A17 which runs adjacent to Sleaford Moor Enterprise Park and a row of units in particular, with more than double-height glass windows and smart black cladding, now provides an impressive frontage to the site from Pride Parkway.
Within plot one is nine units from 1,313 sq ft to 2,066 sq ft benefitting from solar panels, energy efficient insulation and electric vehicle charging points.
Plot three contains six slightly larger grow-on business units from 3,369 sq ft to 5,123 sq ft benefitting from solar, EV charging points and more.
Local contractor Smith Construction in Heckington is building the phase one units along with the civils and spine road, while Harlaxton Engineering of Grantham is delivering site-wide utilities connections.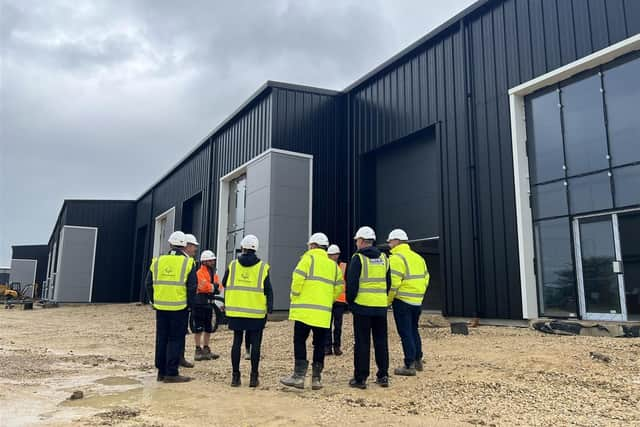 Members of the North Kesteven District Council project board and officers met onsite with representatives from Smith Construction and biT Group in late June to see the progress.
NKDC Leader Councillor Richard Wright said: "Our flagship Sleaford Moor Enterprise Park is taking great shape and I'm so pleased that the boost it will bring for our local economy is already being reflected in enquiries, with all of the units in plot three under offer and positive conversations with interested parties for units within plot one.
"The units look incredibly smart and some of the features to help save energy in use, such as skylights, can already be seen. I look forward to sharing more news soon on the build progress and of course the first occupiers to take up home at Sleaford Moor Enterprise Park, demonstrating that North Kesteven is the place to be."
Eddisons incorporating Banks Long & Co Director William Wall said: "Marketing of the phase one units is going very well as occupiers have been attracted by the high-quality build and green credentials. We look forward to announcing the first round of occupiers shortly."
For more about the units available, visit www.bankslong.com or contact Harry Collins at [email protected] or 07479 611143. You can also see the updated brochure at www.businessnk.co.uk